hi
Just about made my decision to pull the trigger on 570s spider but wanted to get some thoughts on options I've selected... perhaps any views on the options (resale potential), and also what people feel afair price would be on the suggested cars.
Firstly is this curucao blue from authorized dealer.
View this Used 2018 Mclaren 570S from McLaren Philadelphia in West Chester, PA. VIN: SBM13FAAXJW004889.

www.mclarenphl.com
Carfax:
Literally no carbon on this one (not sure if that impacts resale)... very low mileage but have read mixed feeling whether that is good or bad...
Was previously corporate vehicle... big no no? Perhaps it was a tester model for journalists? In addition no records of mclaren service until the one lietrally just completed by dealer in Feb 2020.
Also track telemetry option may mean it was ran hard on a track for those few miles it has?
Secondly, a totally different animal is a high mileage (20k):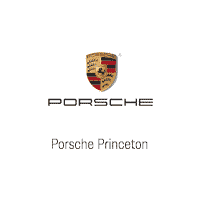 With 52 new Porsche vehicles in stock, Porsche Princeton has what you're searching for. See our extensive inventory online now!
www.princetonporsche.com
Carfax:
Checked with mclaren houston and they did do a 2 year service on this one (although not recorded on carfax)... maybe a problem with warranty extension?
Any concerns on 20k mile plus for resell? Although more than 20k difference in price may account for that. I plan to do 3-4k miles per year.
Any thoughts on fair value on either / both would be appreciated also.
Thanks in advance