https://jalopnik.com/surprise-theres-a-new-tesla-roadster-and-its-unbelieva-1820532533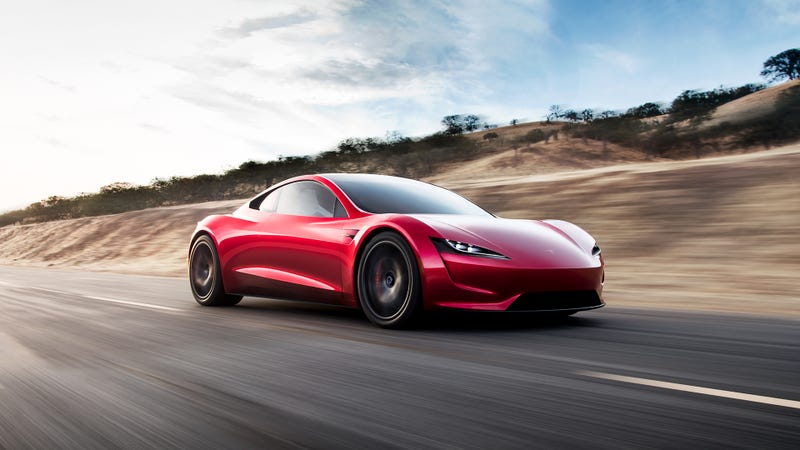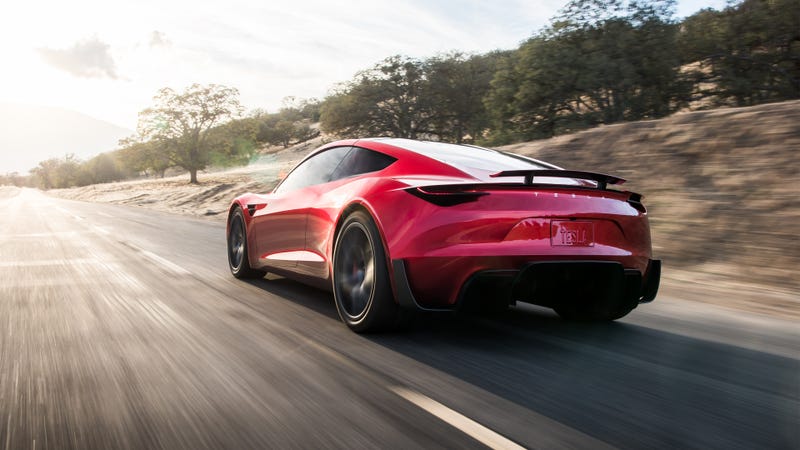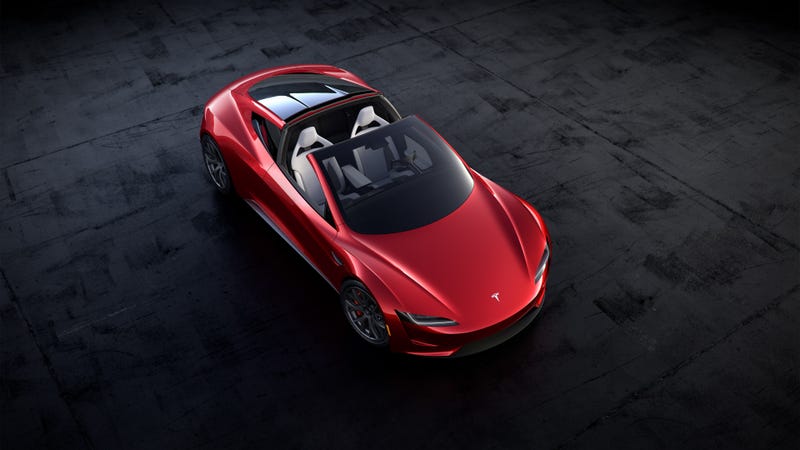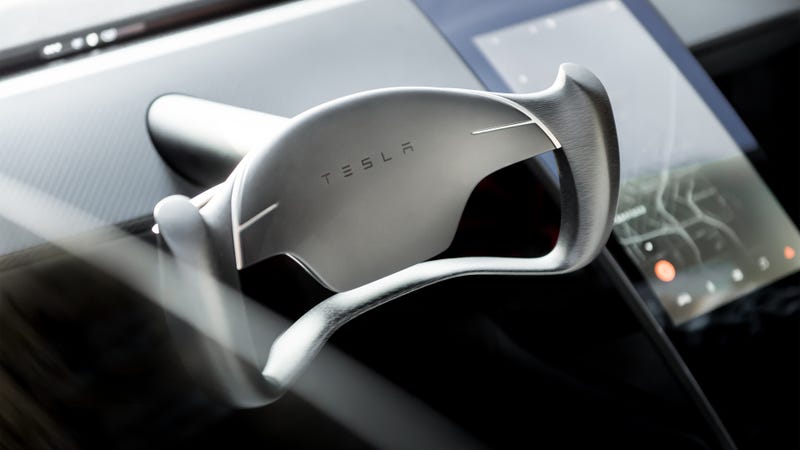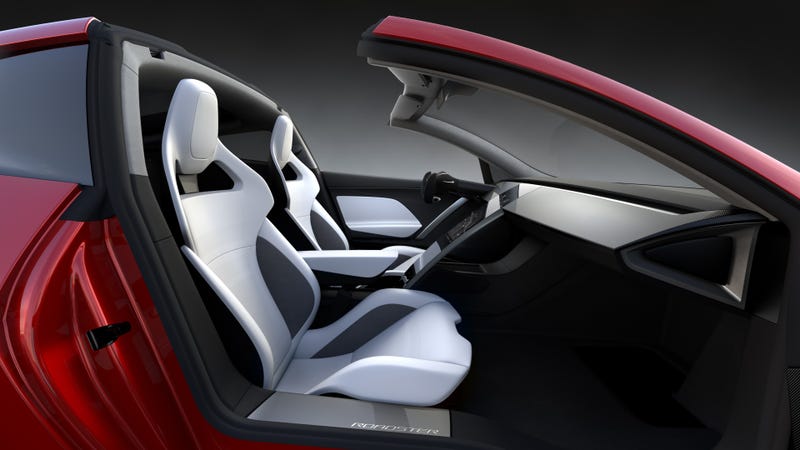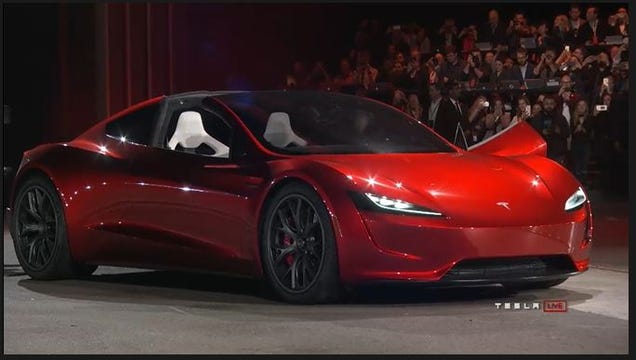 https://www.tesla.com/roadster/
250+mph top speed, 200kWh battery pack, 620 miles range, 1.9 0-60mph time, 8.9 second 1/4 mile. "These numbers sound unreal but they're not" says Musk.
0-100mph in 4.2sec. $200k, $50k deposit, $250k for founders model--whatever that is. Slated for 2020? 4 seats. Single wiper? Plenty of luggage room.
Amazing. Wonder if it has a carbon tub. Not clear how much it weighs and if it can do much more than go in a straight line, or manage to finish a lap at a track without the batteries overheating, but still, stunning numbers.
His semi truck does 0-60 in 5sec and manages to have center seating position ala F1:
https://jalopnik.com/the-tesla-semi-truck-will-go-0-60-in-5-seconds-with-a-c-1820532013