Hi all, this is my first post and just wanted to share with you this new car gtechniq detail i carried out at rybrook birmingham for a customer. First, my own personal opinion on the cars overall paint finish is very good, a few questions and answers from the factory.
2. are the cars painted by hand and are they using a ceramic clear
coat,
Yes the cars are painted by hand using refinish materials, no the cars are not finished in a ceramic clear (a ceramic clear will not give us the results we require from our flat and polishing process), it is a polyurethane acrylic clear with high gloss and very good paint performance properties.
3. will the cars be colour sanded to remove orange peel, or just
machined polished?
I do not recognise the colour sanded process, we will be machine flatting the upper surfaces of the vehicle to level the paint surface and then machine polishing to a high gloss.
4. what are extras steps to the more expensive paint
finish you are selling?" i.e is there any process difference from Standard, Special and Elite paints ?
The standard colours are a mix of solid and standard metallic colours.
The special colours are formulated with pearl and/ or Xirallic pigments which give off multi effect colours in direct sunlight.
The Elite range have specialised formulations which give of the most dramatic effects and colour vibrancy in direct sunlight, they are a mix of 2 stage and 3 stage paint processes.
Ok so onto the detail as mentioned DOS are going to coat the car in gtechniq crystal lacquer and glass coatings with a 5 year warrenty
www.service.gtechniq.com
, these coatings are originally from the super yacht sector to protect vunrable gel coat from harsh weather conditions, and tested in Qlabs a independant weathering station in the arizona desert.
This protection detail took 2 days around 20 hours work, a dark coloured car may take a little longer.
here are a few pics but you can see a full write up i did here.
http://mclarendriver.com/node/31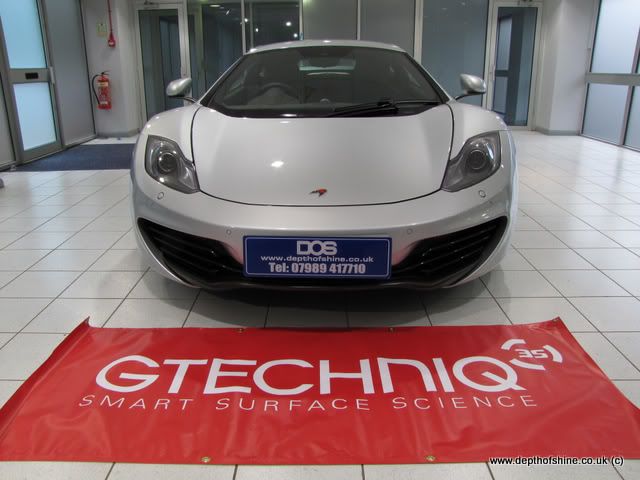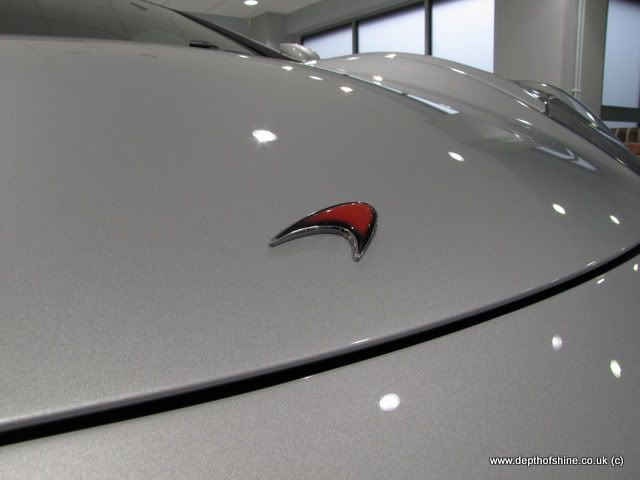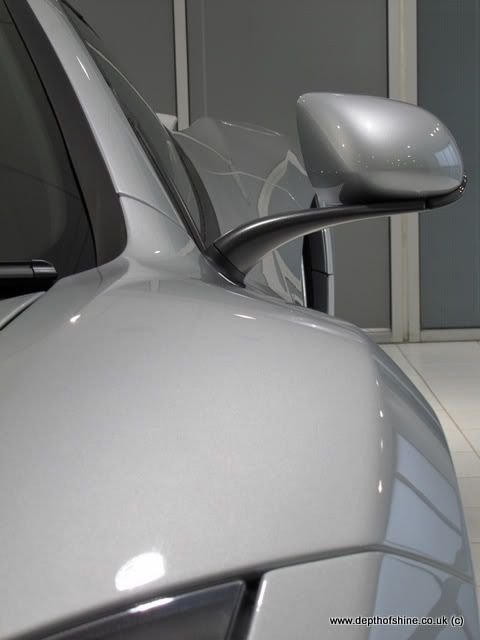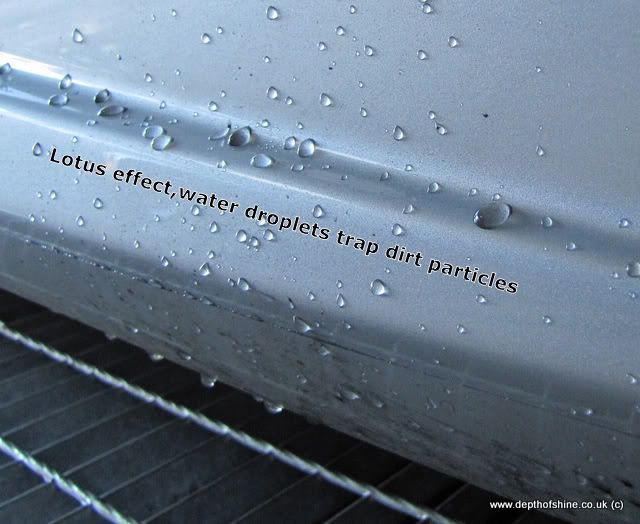 All comment and questions welcome hope you like it. Drew................