0.0 McLAREN FAQs
I've moved this list from here
McLaren MP4-12c Buyer's Guide.
and here
Asking dealer to fix all known issues
to it's own thread as I think this starts to answer at least some frequently asked questions. Also, we now have a DIY thread here:
DIYs: McLaren Do It Yourself Thread
. For those looking for 3rd party service options, check out this thread:
McLaren 3rd party service options
.
Some caveats
.
This is my best understanding of things. It's meant to be a helpful start to your own research. Do not rely on any statements of an idiot on the internet, and in particular, this idiot, as I likely have gotten a bunch of things wrong. In the end, you need to confirm anything with your dealer/mclaren corp for the official scoop for you. I in no way make any representations to the accuracy of any of these statements, which may well be all wrong. Do your own research about everything here, e.g., the warranty (as terms do vary year from year, car to car), get your own representation. You're on your own. Caveat emptor and all that.
1.0 PROBLEMS AND ISSUES TO CHECK & FIX BEFORE BUYING
If you are shopping for a 12C (and really any super series car) you should check out
@nh4
's great thread here:
McLaren MP4-12c Buyer's Guide.
Here is a thread on overall mechanical operational vs niggle reliability of McLaren cars:
The big warranty question
Here is a great buyer's guide/issue spotting video for the 12C/650S:
I'm trying to list these problems/issues, roughly, from most common to least. Most if not all of these should have been taken care of under warranty for most owners. Here's a first cut; hopefully a good starting point. If I got anything wrong or we need to add more, we can adjust over time:
More common
Random creaks/rattles. There are a bunch that can occur, but here are a few common ones: (1) noise from behind, between 3000-5000rpm, coming from engine cover and body panel by the armadillo cover; (2) noise from behind, screw loose on bottom smooth metal panel; (3) noise from behind window side of driver, little plastic inset on the Bpiller moving to high speed wind; (4) air rush sound from window and/or behind driver (particularly on a hot day), this is normal venting that runs for about 5 minutes equalizing the cabin. These rattles will all be fixed under warranty if you point them out to your dealer. Most common with 12C.
Horn assembly replacement. Your horn may not work too great, not sure if this had to do with the airbag as well. Most cars had this replaced under warranty and maybe without the owner noticing as part of their service. Most common with 12C.
Door misadjusted. Owners experience either that the doors allow in wind noise or require slamming to close. This is particularly so for 2012, by 2014, the doors seem to close fine. Dealer can adjust this, but it's a super fine balancing act between wind noise or slamming the door (you may have to pick your poison). One solution is to get the soft close door option: Soft Close Doors (retro-fit) are here !! Most common with 12C.
Windshield seal flapping loose. Other seals on trunk and window might come up, but less frequently. Most common with 12C.
HVAC LCD Panels going dim. (Permanent fix replacement part came out late 2015) Most common with 12C. OLED/LCD Climate Control Replacement Walkthrough A DIY OLED replacement walk through found here: OLED/LCD Climate Control Replacement Walkthrough
Turbo hose clamps go undone. Get engine warning, maybe limp mode. (Campaign came out to replace these around 201X). Most common with 12C, and lesser with 650S.
Headlight/taillight fogging/mold. Headlights considered aesthetic and not covered by warranty unless you beg/plead. (Taillight permeant fix available as of late 2015). With regard to the tail lights, but probably applies to headlights, avoid high pressure car wash as it can fog up from that. Headlight issues limited to 12C as this was solved with 625/650. Taillights apply to both. A $50 fix for headlight mold found here: DIY - 12C Moldy Headlight Fix for less than 50.00 and a video here: 12C Headlight Haze Fix?
IRIS touch screen non-responsive. You find part of the screen or all of it requires smearing of your finger to register touches or won't register at all. Requires replacement. Most common with 12C, and lesser with 650S. Seems limited to REV 1 of screen assembly HW version 11M2921CP.01, see: IRIS the Complete Story thread?
Hyperactive passenger seat airbag/seatbelt sensor. If you put something light and warm on the passenger seat, like a phone, the seatbelt sensor will go off. No known fix (other than put your phone on a jacket on the seat, or put your phone somewhere else). Some have said that an upcoming software update might fix this. Others report a replacement mat for the sensor can make it work better.
Center speaker grill fogging windshield. You get fogging from the air conditioner on your windshield coming from the center speaker grill. Dealers usually put in a foam or like insert to block it and prevent the fogging. Most common with 12C and 650S.
Intake Sound Generator (ISG) dying/drying out. This happens over time and is considered wear/tear. It's possible to have this plugged up to avoid it in the future. A DIY removal/block off for the ISG: DIY: HOW TO delete your ISG Intake Sound Generator...
Water inside doors after rain. This usually just drains after rainy drive, but make sure you don't hear water sloshing around beyond a rain day.
Key FOB not found. Most commonly happens when battery in the key FOB is growing weak. Put the key on the little ledge behind the center console in front of the cup holders for it to be found. If it still doesn't work, take the key FOB away from the car while the car is off for 20 minutes, and come back and try again; make sure you have no laptops/cellphones/other key fobs around the car or key fob as they may be interfering. In some cases, the key FOB itself may be messed up and mclaren may replace them. In rare cases, a transmitter/receiver for the key FOB in the car may be messed up and mclaren may need to replace it.
When key FOB experiences interference, faraday cage solution: The first Popcorn P1 (Too good not to share) Keyfob issue
Torn/broken tyre/tire spoilers and guide vanes. These little aero bits of plastic on the under carriage of your car. The tyre spoilers are in front of the front tires, and often get ripped off when going over speed bumps and such. The guide vanes direct air out under the car and are behind the front wheels, the tend to 'crunch' and break when going over speed bumps too. Luckily these parts are cheap to replace (around $85). One thing to note, is when you break off the tyre spoilers going slow, sometimes they can tear what is called as the 'floor' under the front lip. That floor costs around $1200 to replace, which is a huge bummer. Some have reported putting on tyre spoilers from the 650s reduces the scraping and breakage. Not clear that the 650s aero bits work the same. Then again, from what I heard, the tyre spoilers really don't do much until you get over 165mph. Most common with 12C.
Not too common
Windshield stress fracture. Earlier models may have had a windshield that wasn't perfectly set, and a stress fracture can develop from the top of the glass down. Most of these were replaced under warranty. Most common with 12C.
Suspension failure PCC. Most times this is a sensor fault and just turning the car on/off (sometimes for 30 minutes) will clear the error. Sometimes it's a failed sensor. More rarely, or perhaps with more useage/miles, there is some fluid coming out of the system, hydraulic leaks with sometimes failed accumulators, and it needs to be repaired/replaced. The ride in 'normal' may feel lest soft if this is happening, and such a fix is covered by warranty. Most common with 12C and 650S.
Paint bubbling around rear pillars. Small batch of 2012s had this, most affected should have been fixed under warranty by now. Limited to early 12Cs.
Door/Trunk/Window seals dry rotting. Self explanatory. Most common with 12C.
Mesh grill rusting. intakes and by the rear pillars, the metal mesh can rust. Needs to be repainted.
Coolant leaks. Drops that progressively turn into puddles. Needs better cap and clamp replacement.
Rusted bolts and water in wing and brake discs. The bolts by the wing and/or brake assembly can get rusty in the right environment. They need to be replaced.
Wheel liners felt develops hole. Some people report wheel liner felt wearing through when they put on non-manufacturer specified tires (e.g., Michelin Pilot Cup 2s) and when they track their car; this becomes part of the expense for using non-standard tires and tracking and spacers are understood to lesson/eliminate this issue. Some more rarely account wheel liners falling when driving in rain; the dealer should fix this under warranty.
Water pump/assembly. May leak. Requires replacement.
Turn Signal/Indicator Stalks can get wonky. May require dealer fix.
Somewhat rare
Gas lid release breaks. Infrequent, but horrendous when it happens. Check it.
Rim clear coat peeling. on OEM rims, patches coming off
Paint defects. Fading on roof and doors
Caliper paint dulling. This may be due to wear and tear, but paint can dull/rub off.
Transmission dies. You see oil leaks, and or get a transmission error. Often, but not always, happens to cars not frequently driven and experience dry seals. A $1 fix for some transmission problems here: Gearbox is leaking... what do you think has happened? And more details here: Gearbox internal failure
Cylinder head defect. Coolant from a bad hose clamp leaks on to the motor and eventually damages the cylinder head. Likely requires new engine. See Manufacture defect cylinder head MP4-12C ?
Motor mount. Bolt loosened over time needs to be adjusted
2.0 ANNUAL SERVICE COSTS
(may vary by market/region, and below are the rough averages)
1st year. About $1500US.
2nd year. About $2500US.
3rd year. About $2000US.
4th+ year. About $2500US.
The maintenance manual is available for download below. Thanks to Valentin for the post in this thread:
Who wants a service manual?
3.0 POSTS ABOUT WARRANTY
PDF of Original ExtendedWarranty
Mclaren Extended Warranty
(this post links in the earliest version of the extended warranty; a later version that seems to miss some detail from the earlier version is attached in this post)
What
might
be coverage differences between Factory Warranty and Extended Warranty
Warranty question
Thread on pricing
McLaren Extended Warranty Pricing
Thread on differences between three different types of available warranties: (1) Factory Warranty, (2) Qualified/Certified Pre-Owned (CPO) Warranty, and (3) Extended Warranty
Tips for purchasing out of state?
Tips for purchasing out of state?
Thread on availability of up to ~12yr duration of extended warranty
10 years of warranty??
From thread on general exclusions to extended warranty:
Coolant Hose Not Covered by Warranty
Section 4.
b) EXCLUSIONS
Coverage under this Contract does not apply to:
• General maintenance, scheduled services and routine adjustments required by normal
wear and tear and/or recommended by the manufacturer of the Vehicle, including any replacement parts and assemblies or other materials (including but not limited to, spark plugs, wiper blades, bulbs, lters, belts, coolant hoses, brake pads, lubricants, uids and lters) used in such services and adjustments.
• Batteries, tires, wheels, wheel balancing or alignment.
• Paintwork, trim and upholstery or the deterioration of any other part, assembly or component
as a consequence of wear and tear or exposure to the elements.
• After market accessories or non-original equipment, components and systems not installed by the manufacturer of the Vehicle are speci cally excluded from the coverage
• Any damage caused to any components by the use of incorrect or contaminated fuel.
• The renewal of any clutch component due to incorrect adjustment, misuse or general wear
and tear
• Water ingress.
• Software upgrades, unless part of a valid claim.
4.0 POSTS ABOUT TRACK USE
Track Day Pre/Post track checklists and warranty
Nice writeup about many track day tips, along with track day insurance providers:
So you want to track your McLaren?
5.0 POSTS ABOUT JAILBREAKING IRIS, SIDELOADING APPS (E.G., WAZE), AND IRIS VERSIONS
A user that we haven't seen in a long time by the name of FTYL rooted/jailbroke/sideloaded apps IRIS. You can find comments of his exploits here (need to have "Owner" badge to view these first 3 links in Owners Lounge):
Iris 2
Sideloaded Apps on IRIS and (envy causing) screen shots here:
Iris 2
And basic info about IRIS/android versions here:
Iris 2
Some information about IRIS screen hardware versions here:
IRIS the Complete Story thread?
and here:
IRIS the Complete Story thread?
Physical pictures of IRIS Parrot system removed from dash:
2013 - Audio Upgrade/Stealth Install
6.0 VARIOUS DRIVER INTERFACE SHORTCUTS & TIPS
McLaren 650s Driving Interface Shortcuts
7.0 LUGGAGE SPACE IN SUPER SERIES
Photo/thread of how much luggage you can fit:
Mclaren Custom Luggage
and...
Mclaren Custom Luggage
Photo/thread of super series front trunk dimensions:
Mclaren Custom Luggage
Video of how much luggage space there is:
Zombie's (Fun and Fund) Around North America
8.0 BATTERY/TENDER AND TRUNK ACCESS WHEN BATTERY IS DEAD
How to get to open the trunk to charge the battery when battery is dead and your window will not open:
Dead Battery. Solutions?
and some more description on how to get to it:
Dead Battery Help: Jump or Tender?
How to use the battery tender:
Info on how to get to the battery in the trunk:
Help needed: how to access booth and recharge dead battery
A DIY Battery repair:
DIY - A123 Systems Lithium-Ion Battery repair?
DIY battery reset procedure:
Need help ASAP. Battery too low/dead, can't open...
9.0 BEST TIRES FOR MCLARENs
Best Tires for McLarens
10.0 DRIVER SEAT HEIGHT & FIT
This is my rough and totally unscientific chart on max height to be comfy:
________________Electric seat_____Regular seat
Coupe Driver:______6'4"~6'5"_______6'5"~6'6"
Coupe Pssngr:______6'2"~6'3"_______6'3"~6'4"
Spider Driver:______6'2"~6'3"_______6'3"~6'4"
Spider Pssngr:______6'0"~6'1"_______6'1"~6'2"
See more here:
650s conv comfortable?
driver height
Can anybody comment on size of sport bucket seats vs...
Looking for some friendly advice before getting into a 650S
11.0 ADD "OWNER" TAG IN FORUM
Currently, the only people able to add the "owner" tag are
@Boxer
and
@mclarenadmin
, so you should direct your private message (PM) requests there.
Usually "proof" of ownership amounts to just showing a pic of your new ride.
https://www.mclarenlife.com/forums/community-help-section/12177-owner-status.html#post1404185
12.0 Tire settings
What do the tire settings on the MP4-12C do?
So there's been lots of speculation about the PZero/Corsa/SottoZero tire-selection setting in the left-hand screen. We're all pretty sure that it doesn't affect ABS or traction control, but everyone who mounts stickier tires switches it to Corsa anyway -- because a horseshoe can bring you good...
www.mclarenlife.com
What it really does -- and ALL it does, according to the five gentlemen from Woking I met today -- is adjust the speedometer/odometer calibration for each tire's rolling circumference.
So now you know.
Hi, does anybody know what exactly will happen when I choosed the tire settings (Winter, P Zero, Corsa)? Does only the temperature display change? Or do ESC, ABS and other important driving dynamics parameters change in the background? Examples: 1) What will happen when I choosed "Corsa" but I...
www.mclarenlife.com
The 5 men in Woking aren't right because we know there is a speed limiter at the very least, as people have found that by accident.
13.0 VARIOUS PDFs AND MANUALS POSTED HERE
Mclaren has a page of owner and service manuals that you may find here:
Owner's Handbooks. The Owner's Handbook provides information to familiarise you with your McLaren and its features before you drive. This ensures you to get the optimum benefit and enjoyment from your McLaren.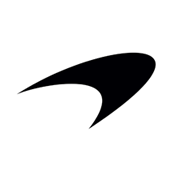 cars.mclaren.com
McLaren Technical Portal (~$35/hr):
TECHNICAL SERVICE INFORMATION
Calculator for options for 720
720S options/ordering spreadsheet for US dollars
Dropbox - File Deleted
Option prices for 2012 MP4-12C
2012 Car options, where can I find description of each?