It was a beautiful morning at McLaren SF as McLaren Automotive MD Antony Sheriff stopped by to celebrate the first customer delivery from the dealership. Larry Blair's Volcano Orange car was front and center, but attention quickly turned to the transporter that arrived with three more MP4 12C's, much to the surprise of their owners who did not expect them until next week. At least for today, Palo Alto CA was home to the most McLaren's outside of Woking: 2 F1's, the 2 pre-production cars that have been hanging around, 2 demo's and the 4 customer cars.
Antony, accompanied by McLaren US head Anthony Joseph, spoke and took questions for about 45 minutes. Interesting tidbits:
- Current production is 40-45 cars per week
- They will deliver 129 cars to US customers by the end of December.
- 700 cars slated to go to the US in 2012
- Annual production for 12C limited to 1500 to keep residual value high
- A new model coming every year (refused to answer questions on Spider)
- F1 successor will be "significantly faster" and must exceed expectations for an F1-class price point
- In every category they enter, McLaren will have the highest performance by having the most advanced technology, derived from their Formula One experience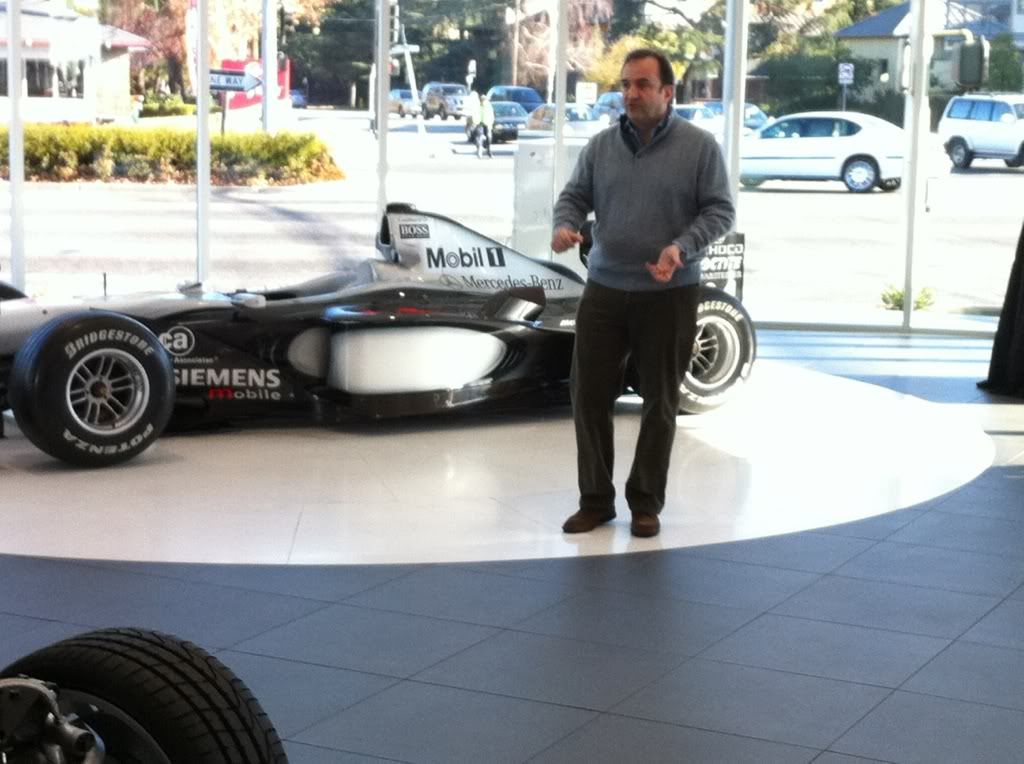 So Santa came early for 4 happy 12C owners in NorCal, and the rest of us left the event totally stoked about getting our cars in early 2012.