Join Date: Apr 2019
Posts: 18
Hello fellow McLaren owners (both our founders have 570S's!),
We just joined the forum (as a fully fledged paid vendor - gotta support the forums!) as we put on track days on the west coast, and include exotic groups whenever we can. Our season opener event is coming up on
April 30th, 2019
at
Buttonwillow Raceway Park
in California, so escape the office and kick off the season with us! This event has a dedicated EXOTIC group reserved only for exotics with a low car count. Considering this is a private group with low car count, we're pricing this at an insane
$129 (with code MCLAREN100)
. You'll be getting a full 5 sessions through the day so no compromise in track time either! See the event details below and use the private registration link to signup - it's the only way in to the special group!
Note that for this private run group we will require that you have attended at least 2-3 prior events (with any track day organization) and are comfortable being on track. We do have a beginner group available also (not private), so if you have any doubts, please don't hesitate to reach out! We take safety very seriously, and this group in particular we want to make sure has minimal congestion, which includes the low car count.
Turn8 Trackdays aims to create a fun, safe, atmosphere to experience what your car can do at the limit. Our professionally run events include seasoned track workers and experienced coordinators to make sure you have a day to remember. Our run groups are small with minimal traffic, and we often run separate specialty run groups (such as drift, rally, time attack, EV, and super/hyper/exotic) so our guests can choose the best group to suit their class.
If you have any further questions, please don't hesitate to contact us at
[email protected]
, or by private message here on the forum. Also, feel free to pass this on to your friends who have exotics also. We also have have some regular groups on the day if you have anyone without an exotic that wants to attend (Email/PM for more details).
Event Details
Number of Sessions per Group
: 5
Length of Sessions
: 20 minutes
Track Configuration
: 13CW - East + West
Location
: Buttonwillow, CA
PRIVATE Registration Link
:
http://msreg.com/934684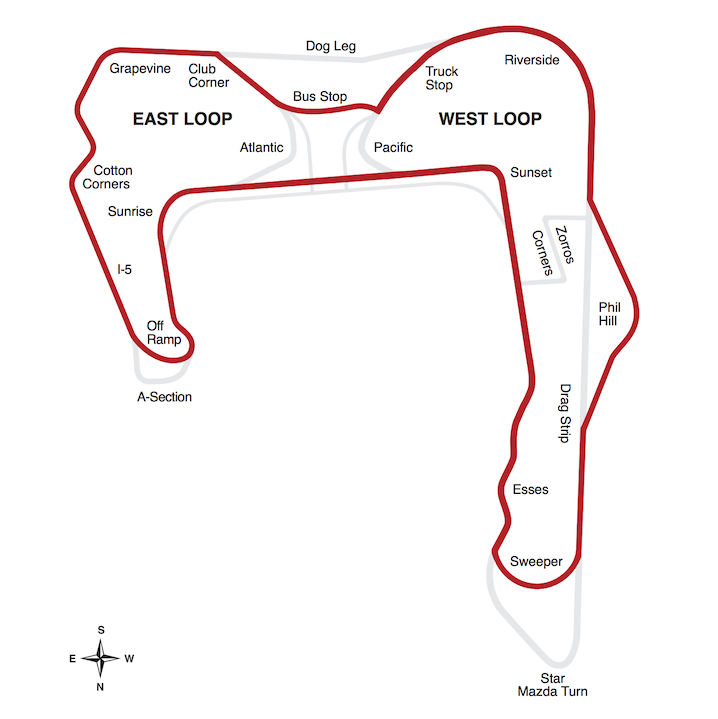 Your McLaren's were born for the track, so we hope you can join us to stretch their legs!
Thanks!
Join Date: Nov 2017
Posts: 535
Hi all,

I'm actually one of the founders of this group - and will be there with my spider! My partner has a 570 coupe. Right now I asked the team to give you guys first dibs by only advertising this private group here right now, as there are limited spots. Later we'll offer it directly to Ferrari/Lambo/Aston/etc groups, but for now it's just here!

Let me know if you have any questions, or respond directly to the above post and someone will respond!

Thanks!

Z.

Join Date: Apr 2019
Posts: 18
Hi everyone,

Just bumping this up! We're doing a promo on this right now so if you signup with the code SUB30, you will get $30 off - that's just $199 for a whole day of track time - 5 sessions - nearly 2 hours of track time!!

Let me know if you have any questions!

Turn8
Join Date: Jul 2018
Posts: 60
Any suggestions for track insurance for the day?

Join Date: Apr 2019
Posts: 18
Quote:
Any suggestions for track insurance for the day?
Hi M3THE01,
While we don't provide or endorse any particular track day insurance company at the moment, we've found that OpenTrack (
https://www.opentrack.com
) or Hagerty (
https://www.hagerty.com/insurance/track-day-insurance
) are pretty good options! We have friends that use them, and have had pretty good experiences all around.
Thanks!
Turn8