Porsche Exclusive 991TT + HRE P101's + TechArt Goodies // Need we say more? | TAG MS
---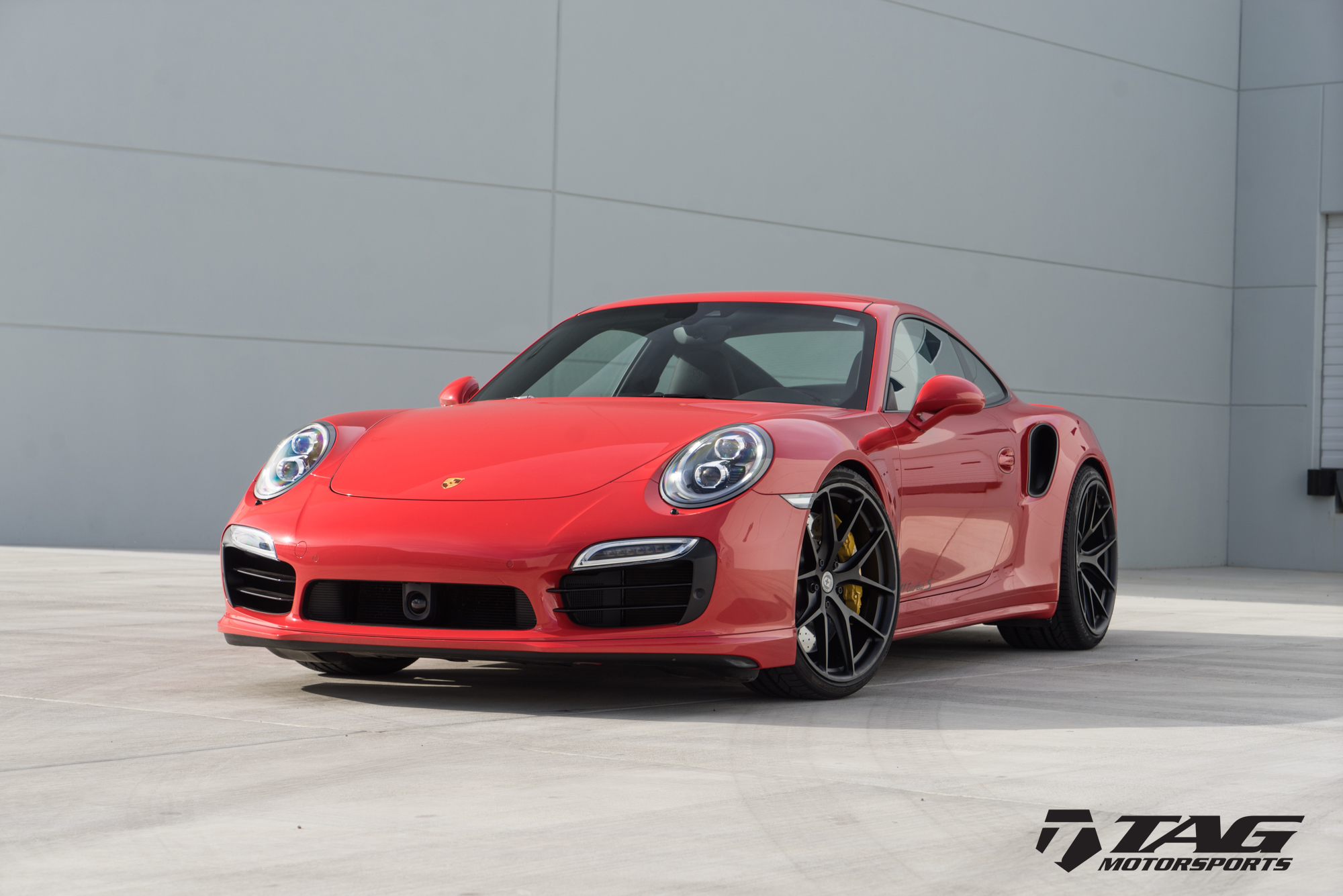 Lately, the overwhelming amount of Porsches, its really cool to see some come through the shop that are different. This one was a special one - a Porsche Exclusive 2015 991.1 Turbo S Coupe. It was finished in Gaurds red exterior with a Tan/Black/Red interior. Although that might seem a bit overwhelming, it really came together nicely. The Red Stitching on the Tan Seats and Red center seat looked fantastic, with black upper dash with contrasting stitching, and red seatbelt. Boy was it gorgeous…..
Well - its hard to improve on that spec, but we knew just the right formula. The car cam equipped with the 5-Lug setup, so we ditched the OEM 20" Turbo Wheels, and went with our friends at HRE located right across the street. We went to a 21" HRE P101 with a 21x12.5" rear with Pirelli's 325/25/21 and 255/30/21 PZero Tires.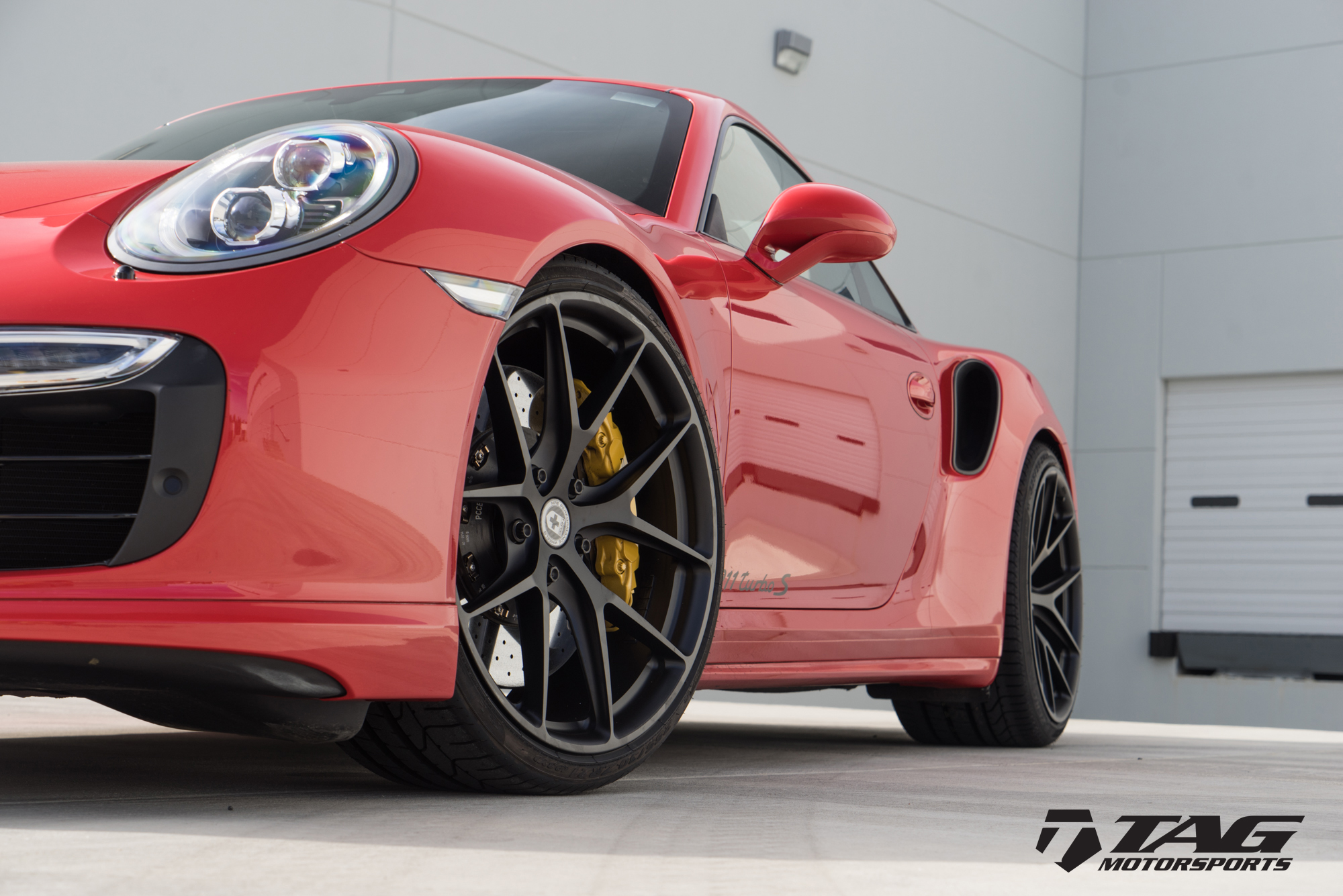 Going to 21" Wheels really does need a very very minor drop to get the car to look perfect, so we called our friends at TechArt for their Lowering Springs, which brought the suspension down a hair under 1". It sat perfect and Kept the ride quality basically like OEM.
Now, as we know - the 991 Turbo isn't the best sounding car right out of the box, so the best way to address it is going with AWE Tuning's Exhaust System which not only gives it some power but a much more exotic sound without any drone, check engine lights, or headaches. The AWE system comes in a variety of tip options but finishing off the rear end of the car with TechArt's Signature Figure 8 Style exhaust tip was the right formula for this particular car, so we ordered the system to fit OEM Tips and we added the TechArt Black Tips. Along with the AWE Intercoolers, the AWE S-Flo Carbon Intake and GIAC Stage 2 ECU Upgrade, the car was now a completely different animal….
Overall - a classy Gaurds Red Porsche Exclusive 991.1 Turbo S was the end result! What are your thoughts?
Here is the complete list of modifications:
2015 Porsche 991 911 TurboS
- 21" HRE P101 Wheels in Satin Black Finish
- 255/30/21 & 325/25/21 Pirelli PZero Tires
-
TechArt Lowering Springs
- TechArt Exhaust Tips
-
AWE Tuning Exhaust System (to fit OEM or TechArt Tips)
- AWE Tuning Intercoolers
-
AWE Tuning S-Flo Carbon Airbox
- TAG Painted Badges in Satin Black
- OEM Clear Reflectors
- Window Trim in Satin Black
- GIAC ECU Upgrade
Enjoy some more from the shoot!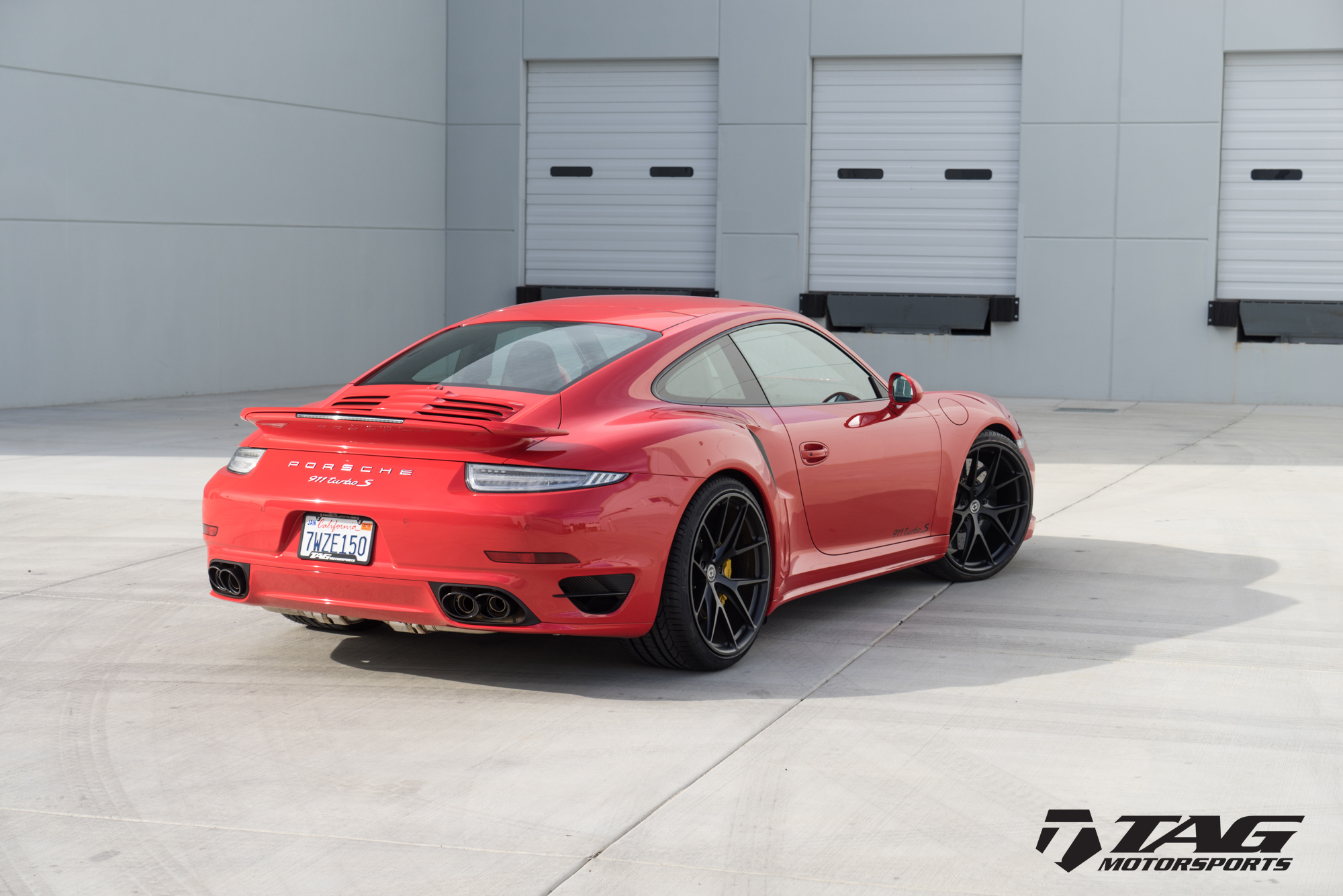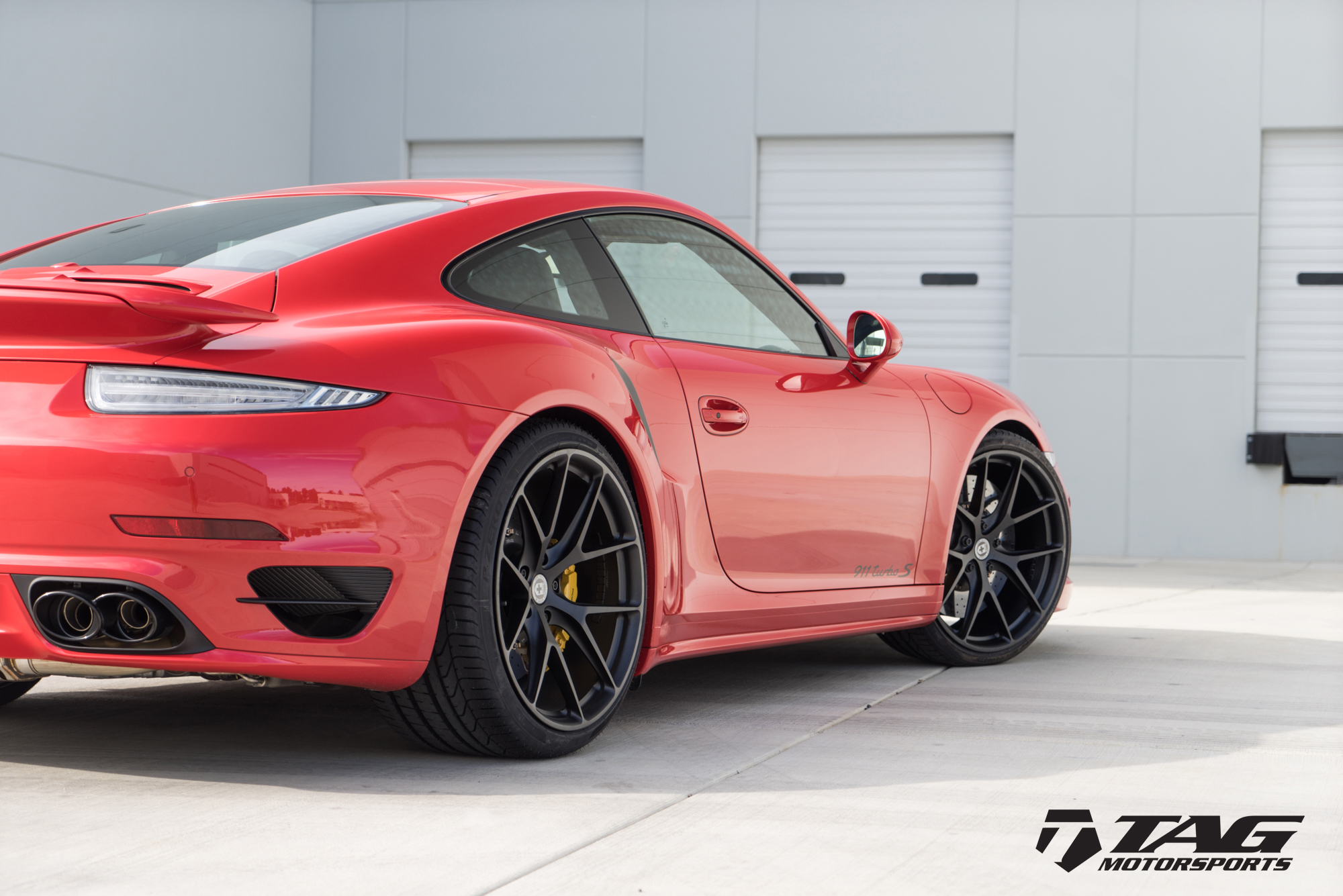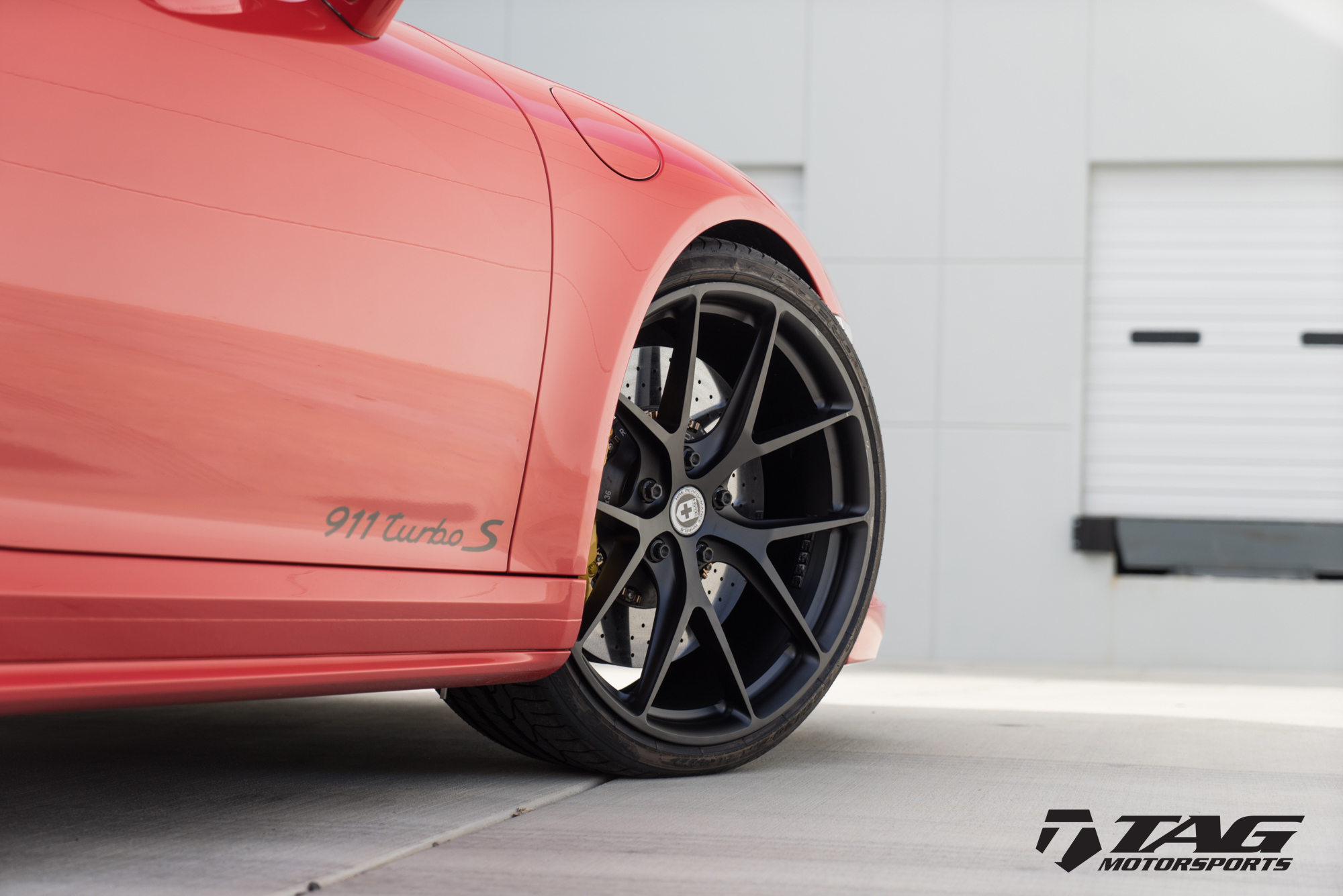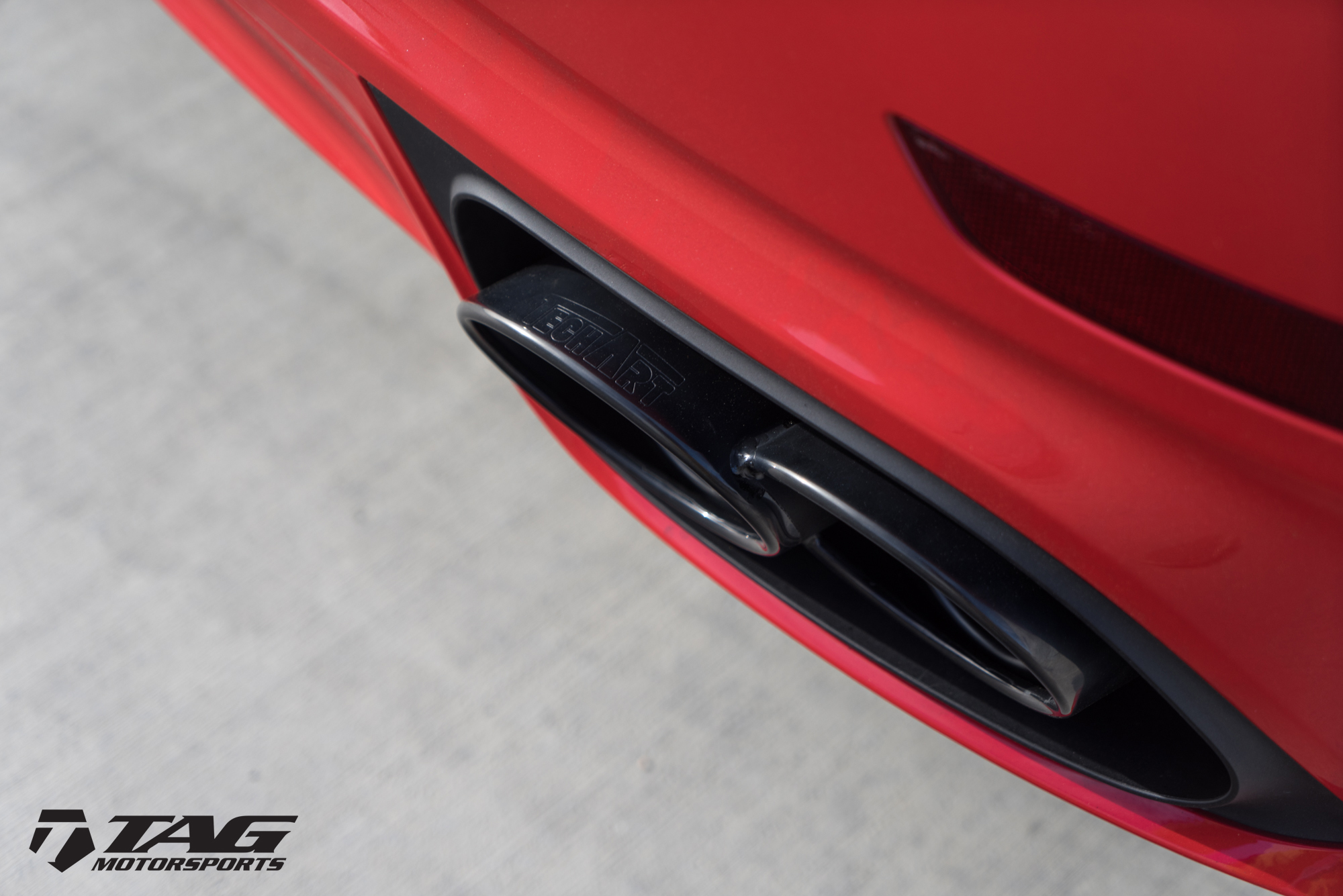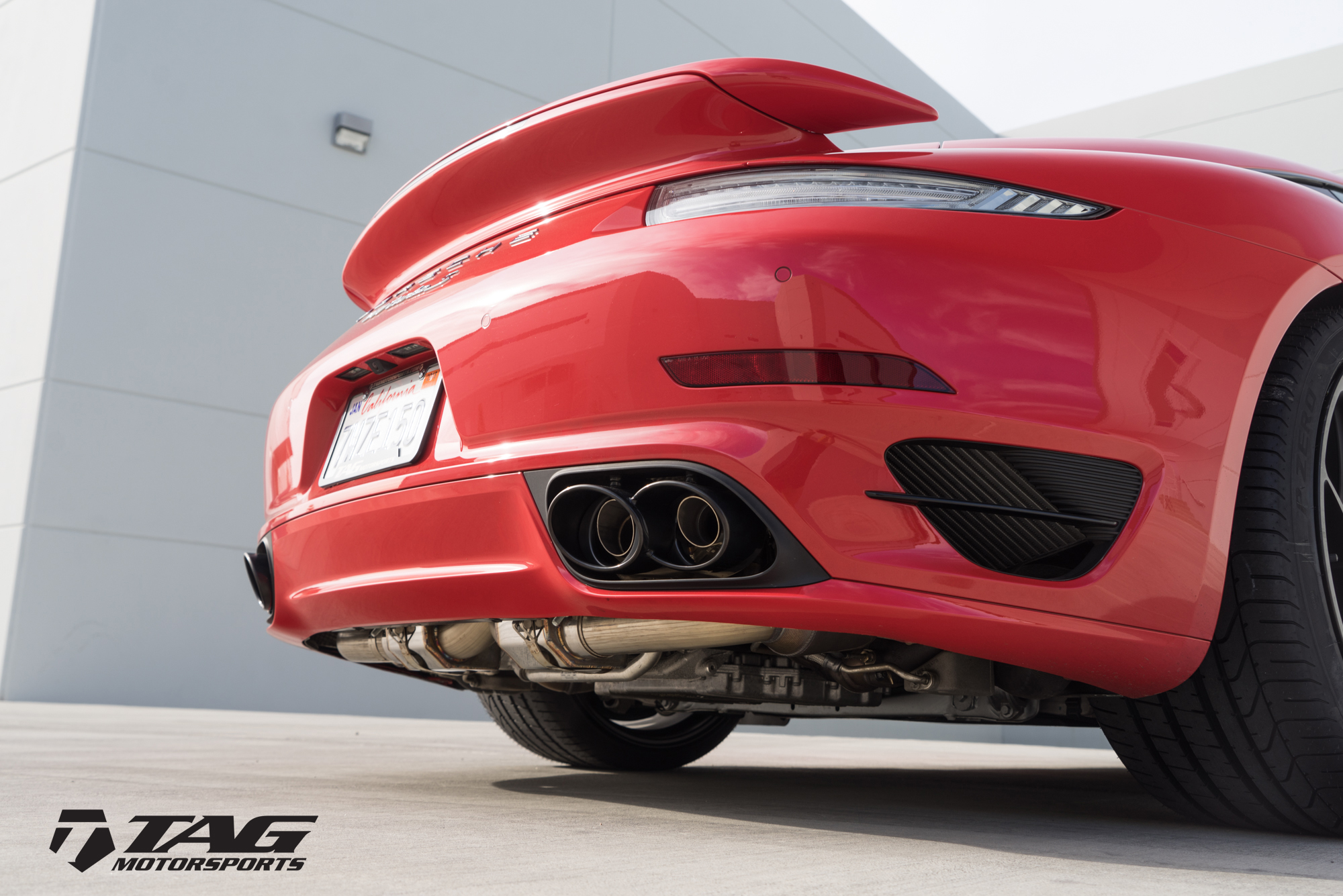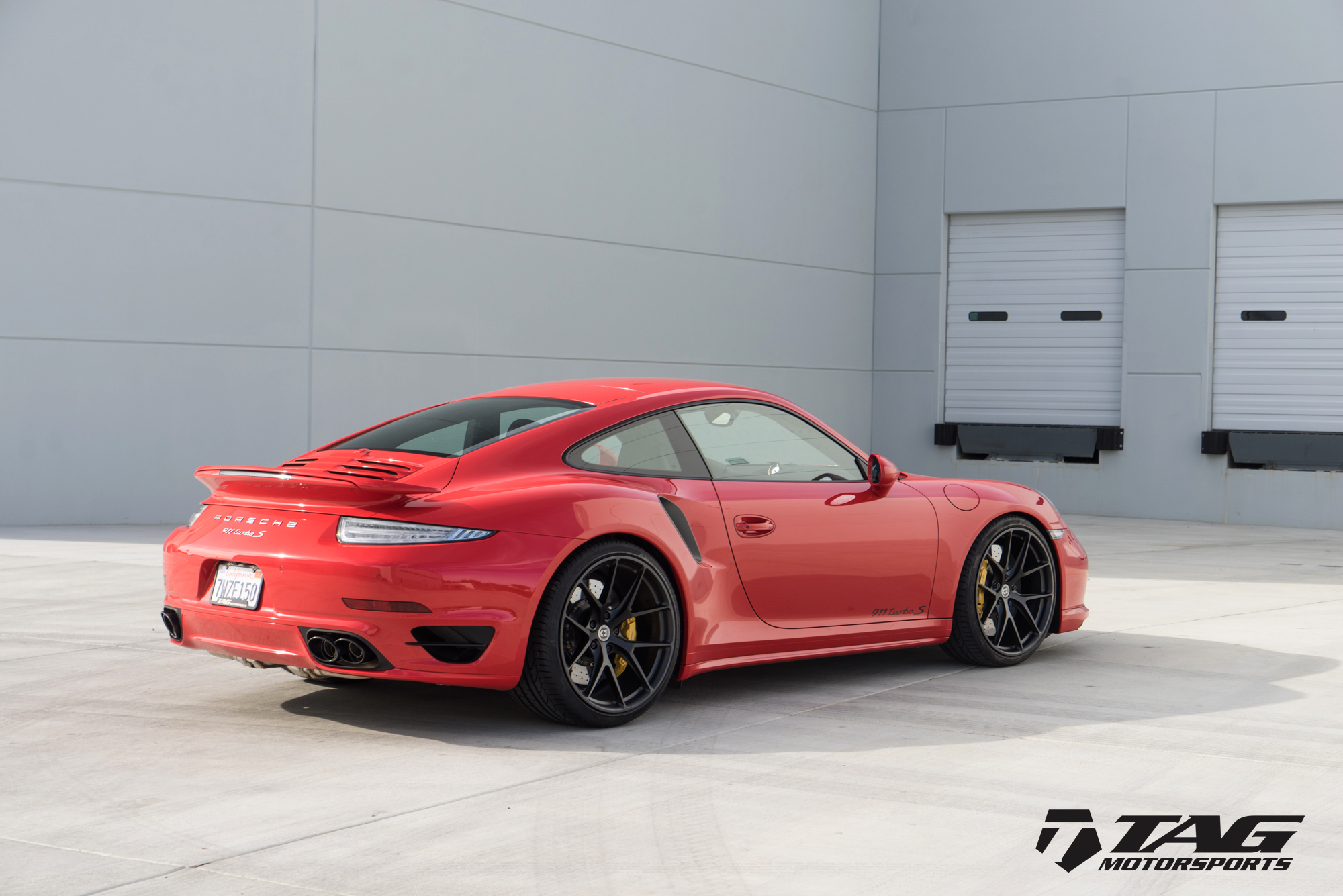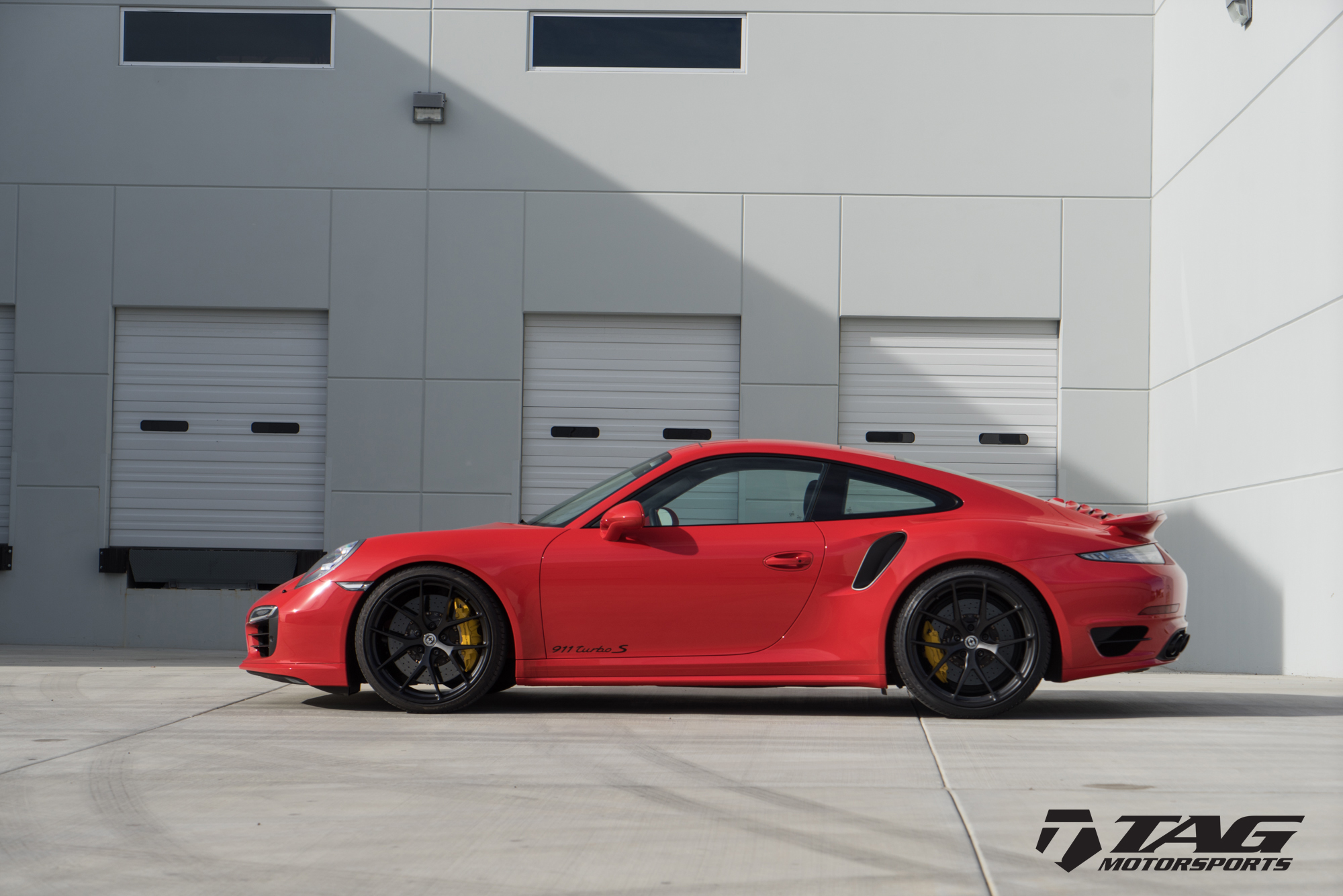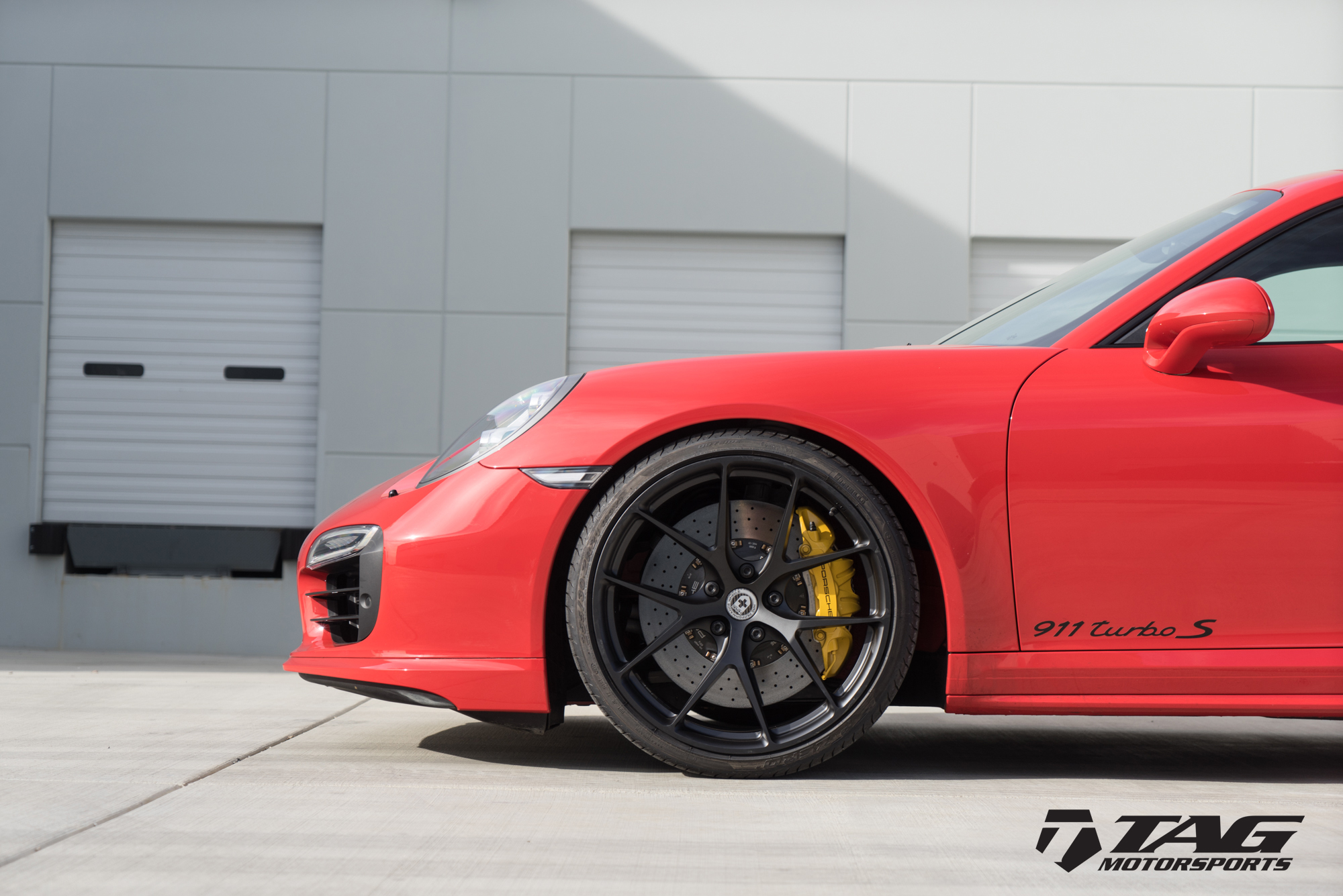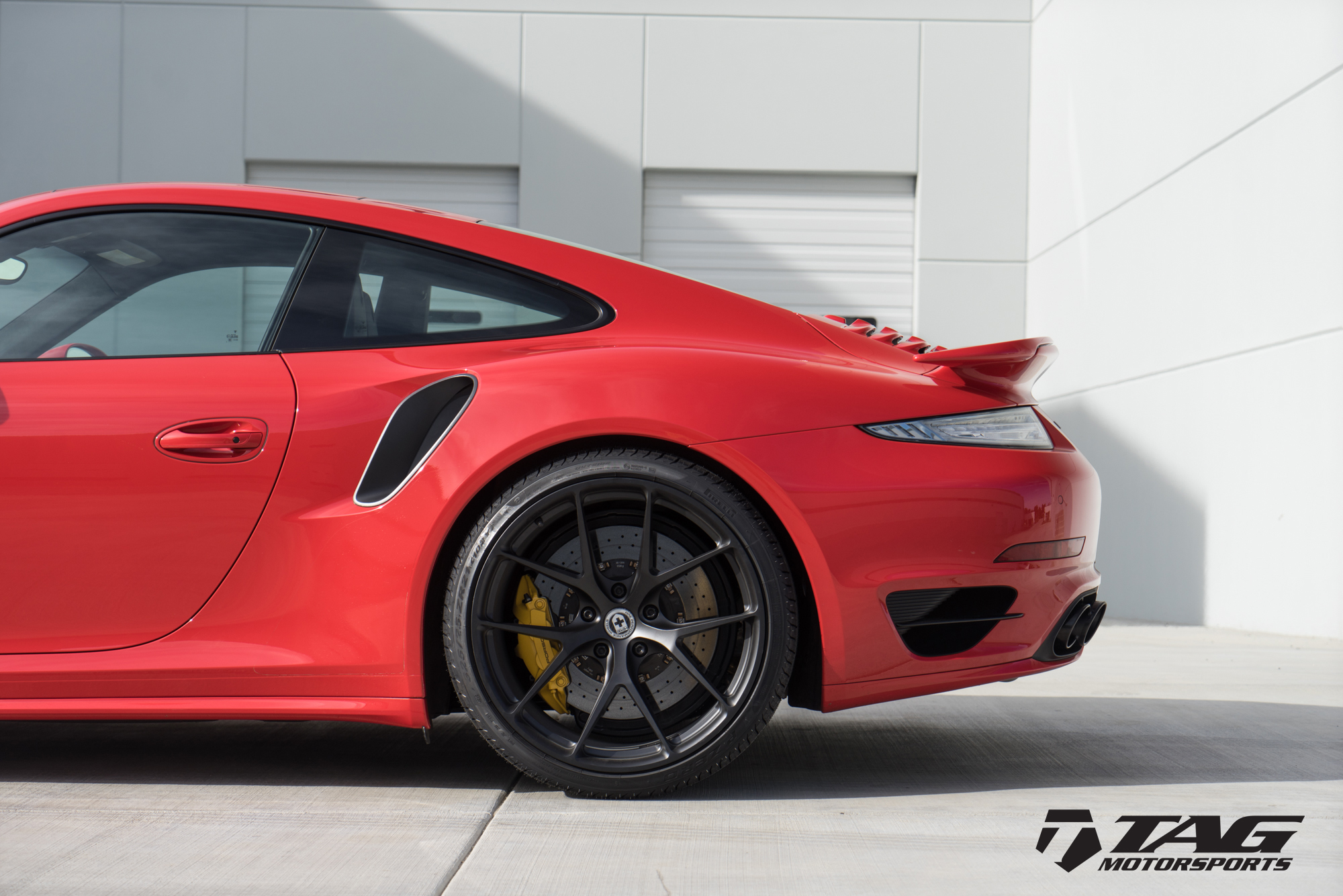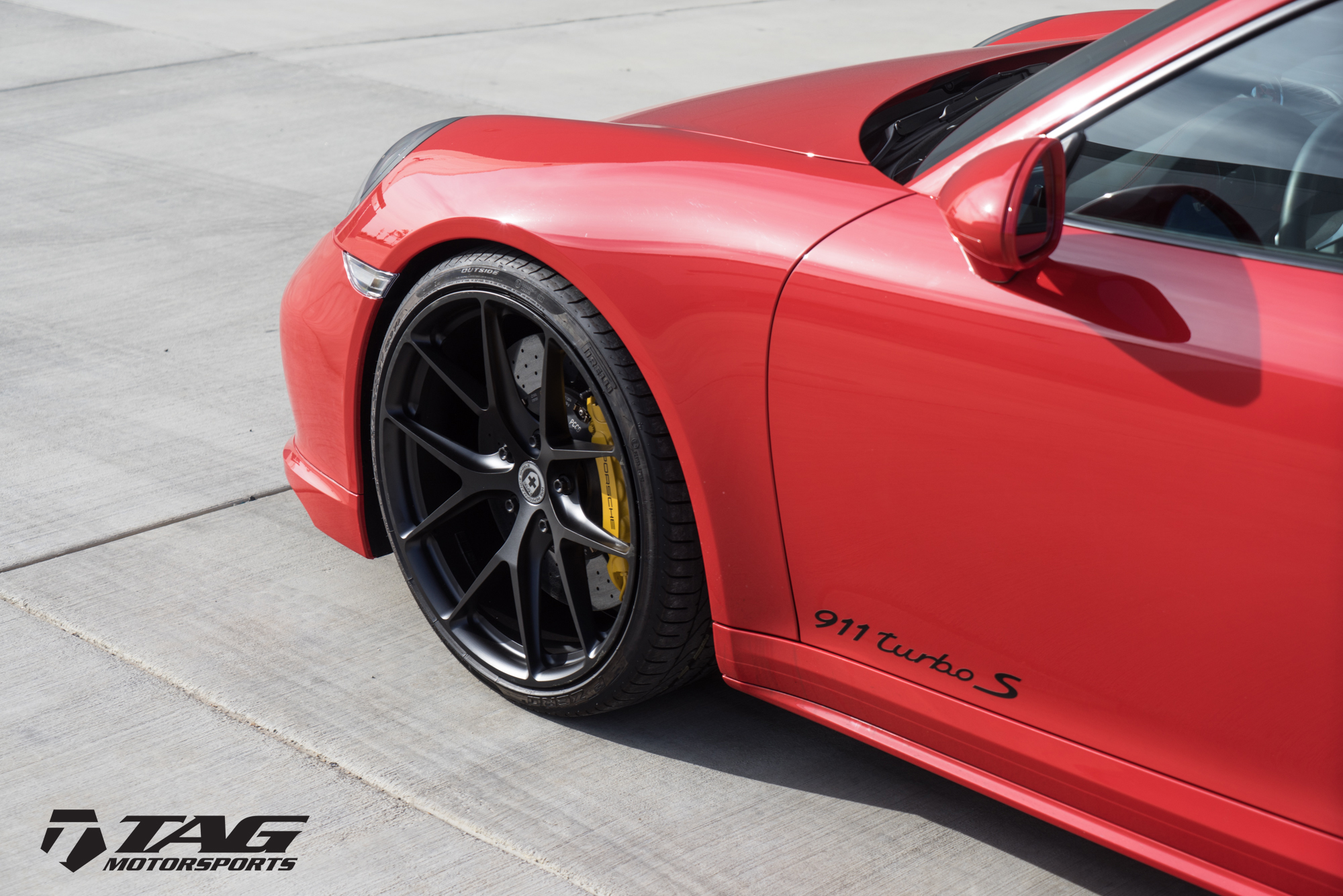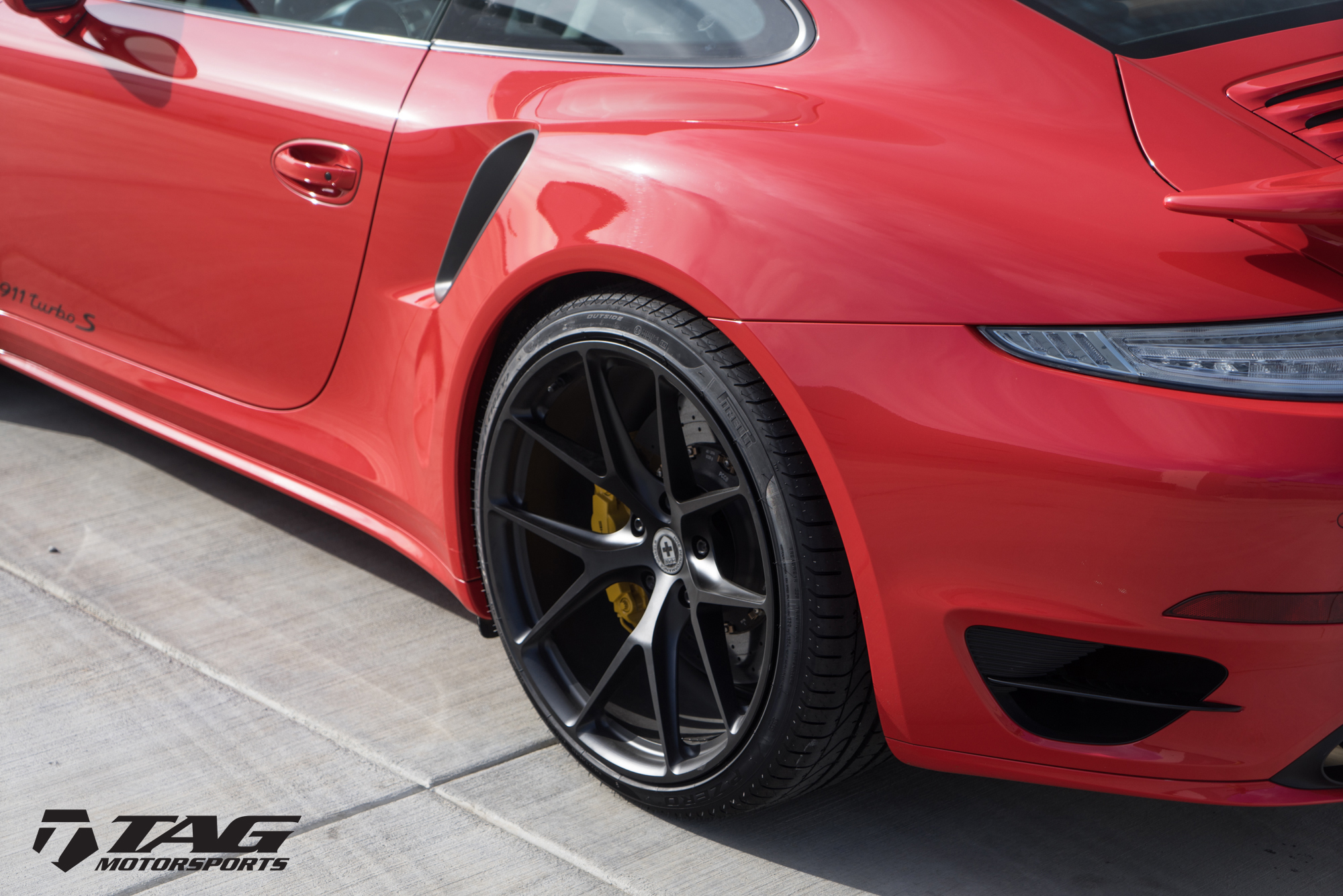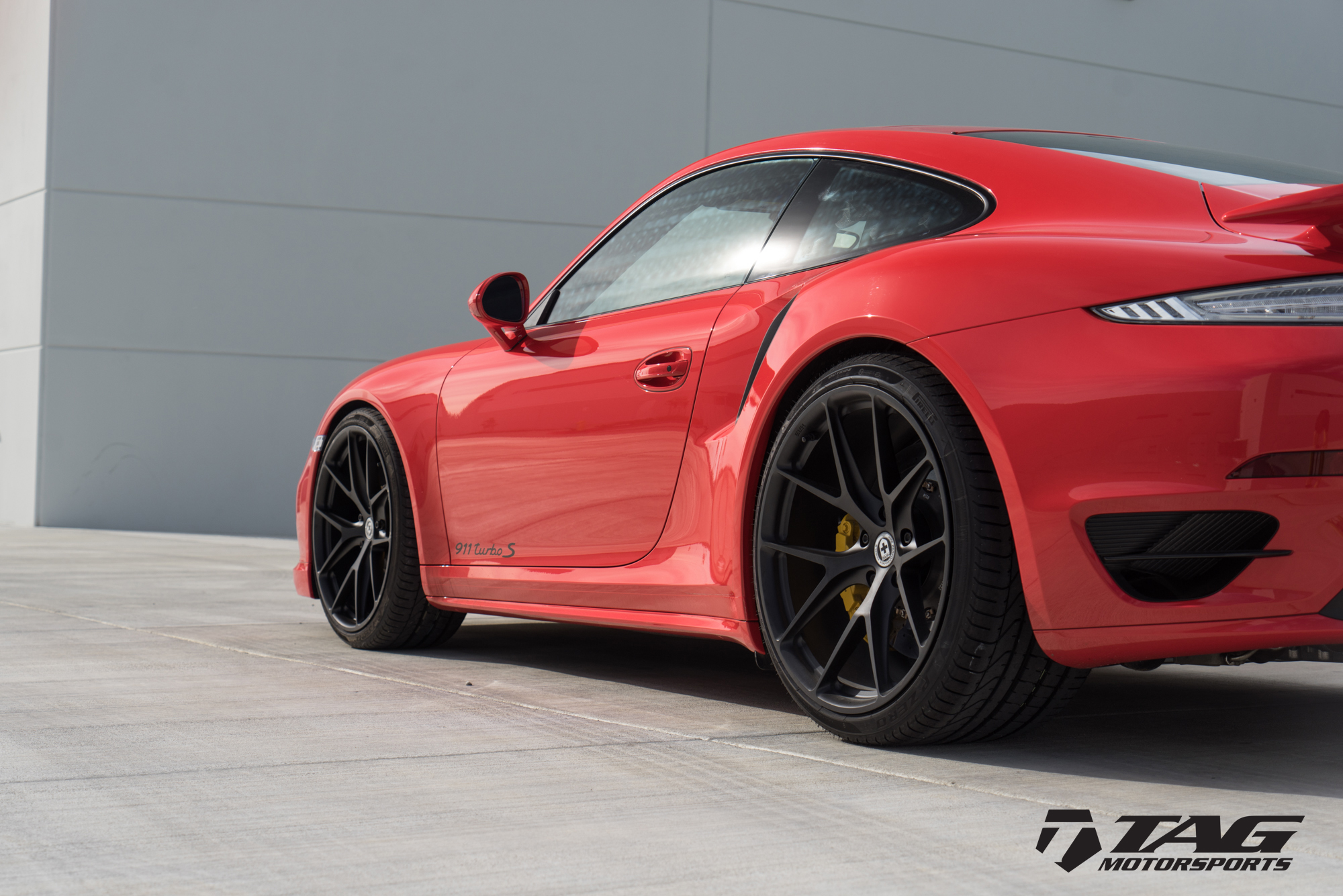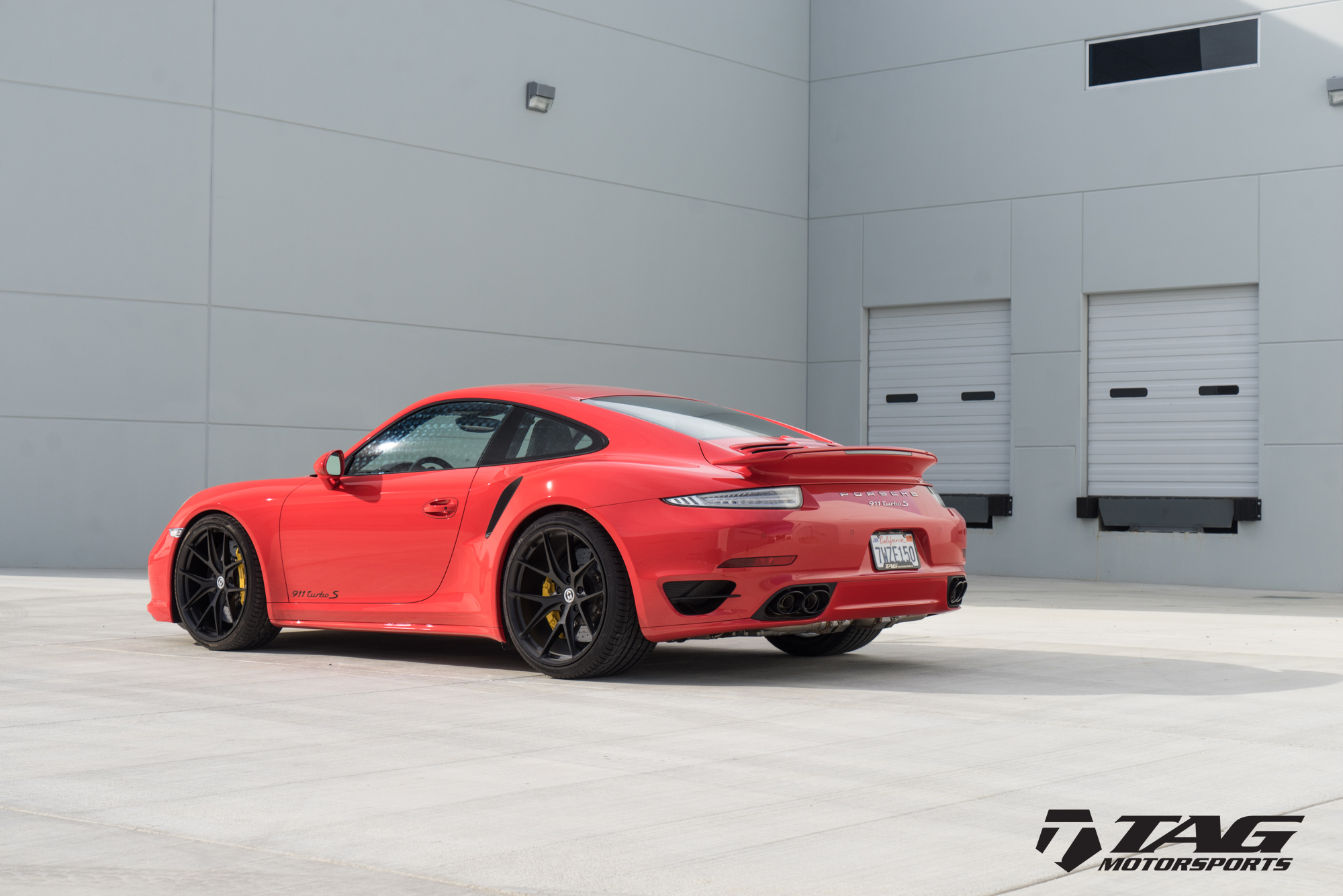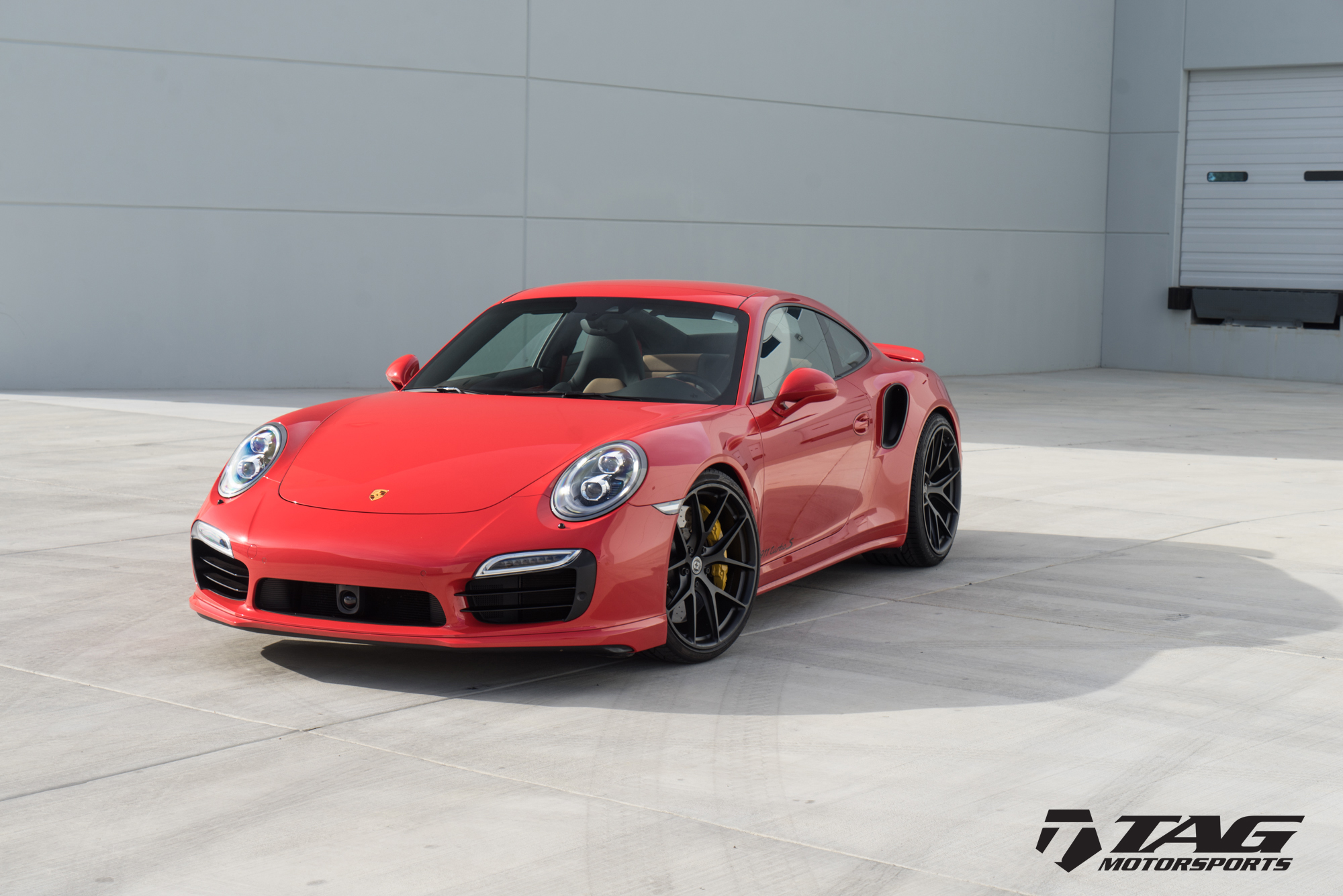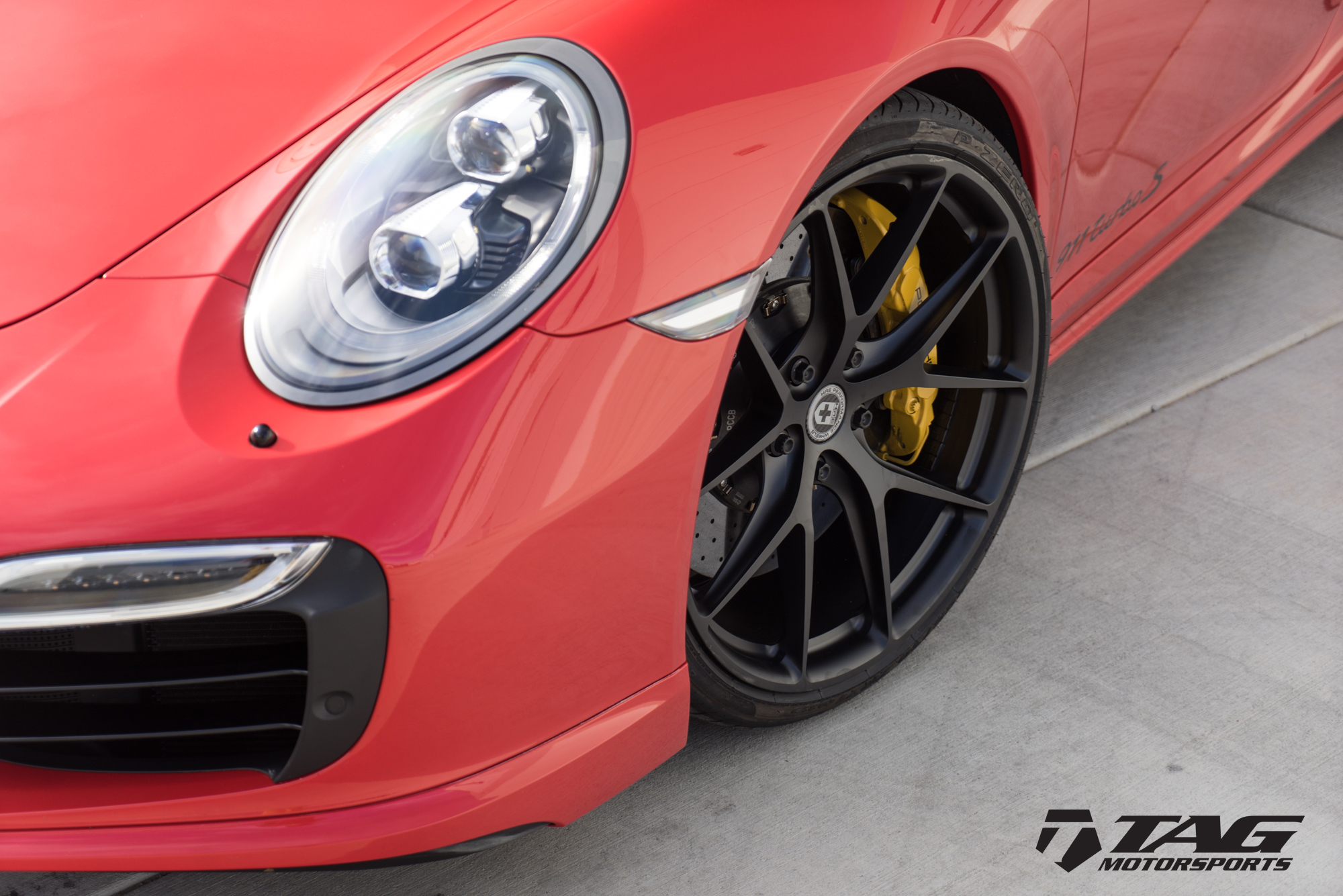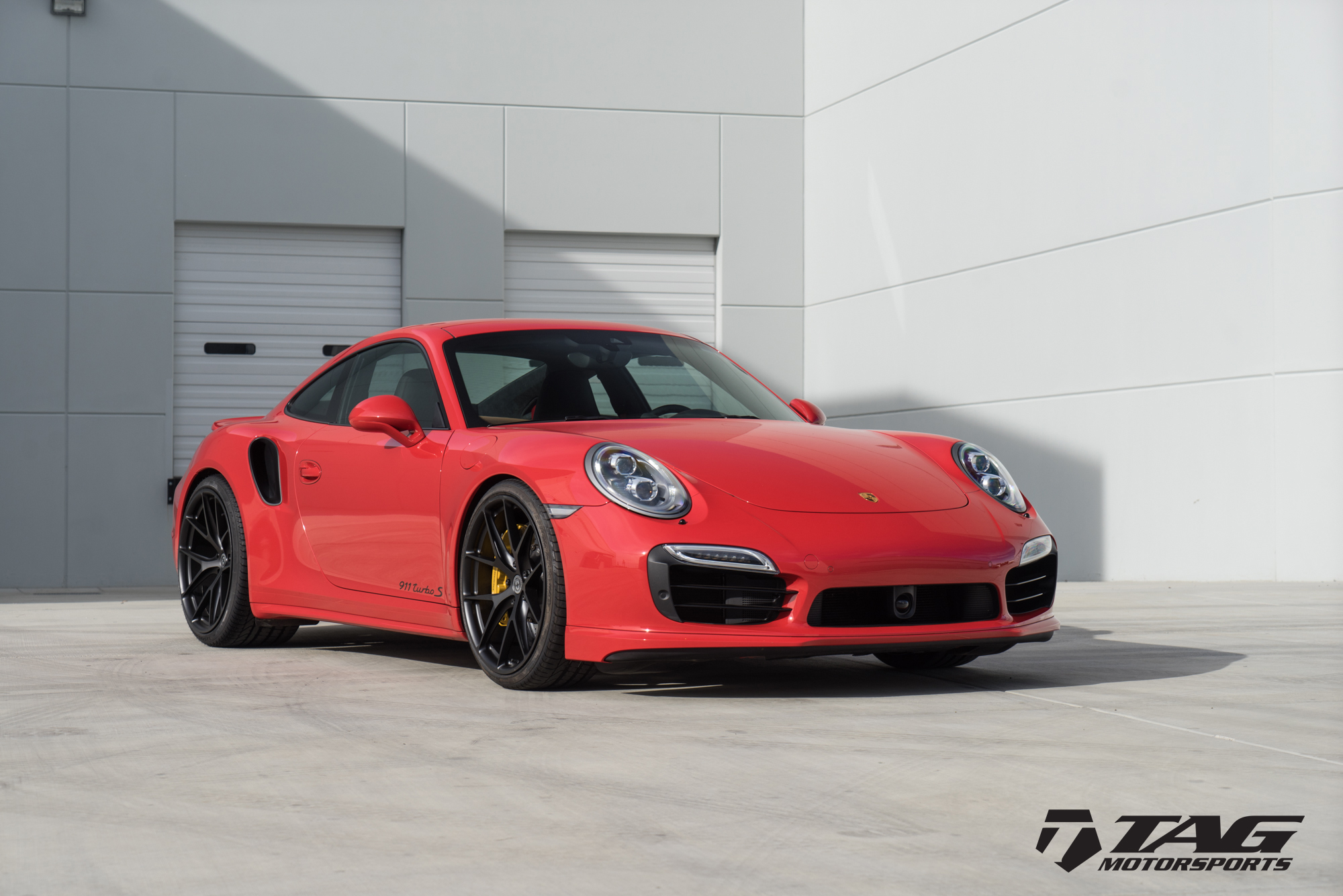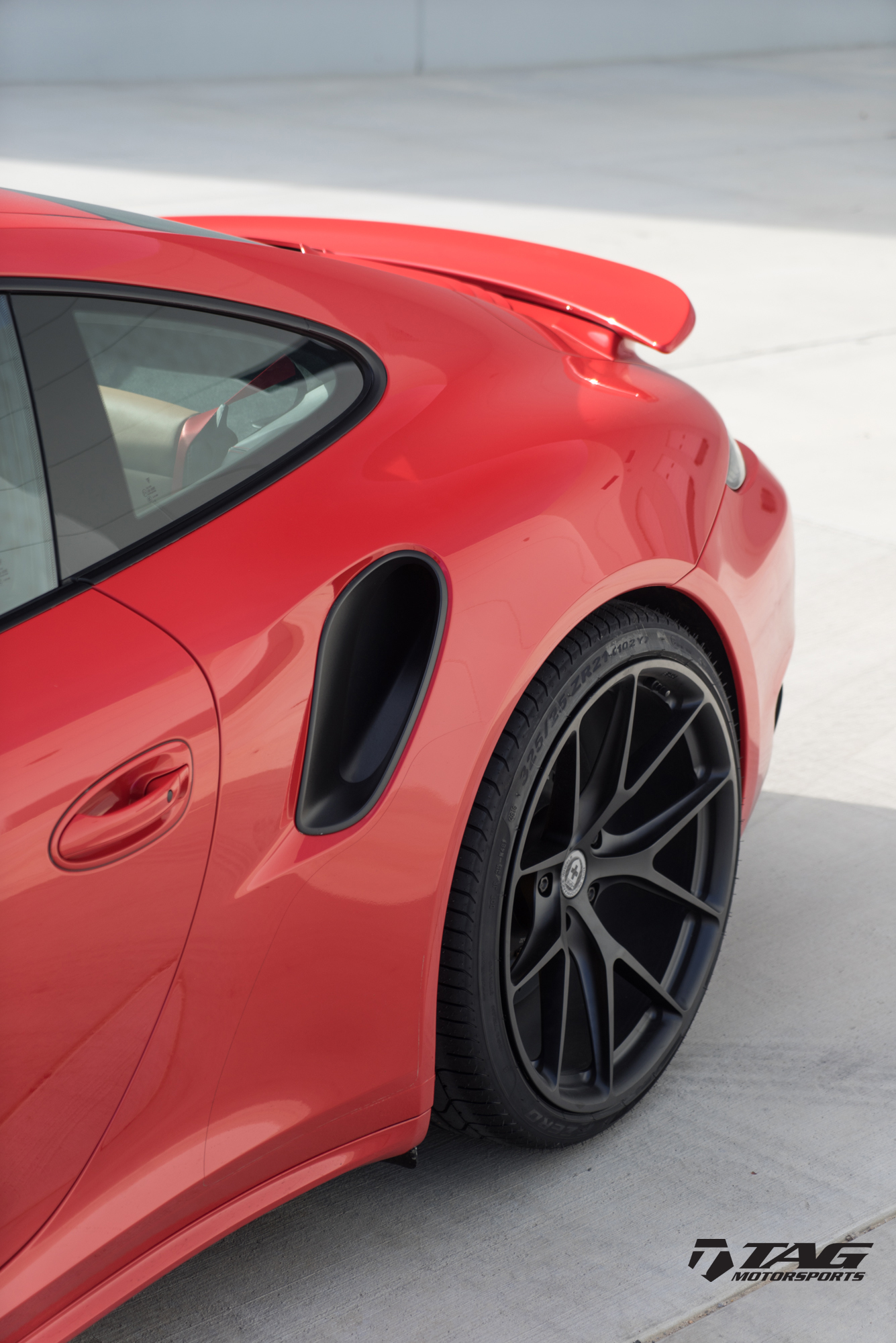 If you have any questions at all regarding any parts you see on this car, please feel free to contact us by clicking
HERE
or call 877-523-6747 for more details.
---
TAG MOTORSPORTS

(877)523-6747 Gabriel@TAGmotorsports.com
Authorized Dealer For
HRE, AWE Tuning, Novitec, Vossen, TechArt, Brabus, Fabspeed, Akrapovic, RENNTech, Milltek, GIAC, RSC, Tubi, BBS, Brembo, Remus, KW, H&R, Pirelli, Michelin & more....