This photo you have found is several years old but to cover the basics the F1 is chassis #009 and it has been in Australia all its life. The 'VIC' on the plate there is for "Victoria". I'd call the paint color "Dark Silver" as it matches a couple of other F1s (#012 and #045) which were both sprayed that color originally, however this is not chassis #009's original paint.
This F1 was originally owned by Dean Wills, the CEO of the Coca Cola bottling company in Australia. As you may know, Australia has some very strict rules governing passenger cars being RHD in their country so apparently it took some special help from elected officials to allow the F1 to be imported there. Chassis #009 was originally painted Magnesium Silver - a rather bright normal silver color that a large percentage of the F1s were originally sprayed. Here's a photo of the car on the stand one year at the Sydney Motorshow in its original configuration: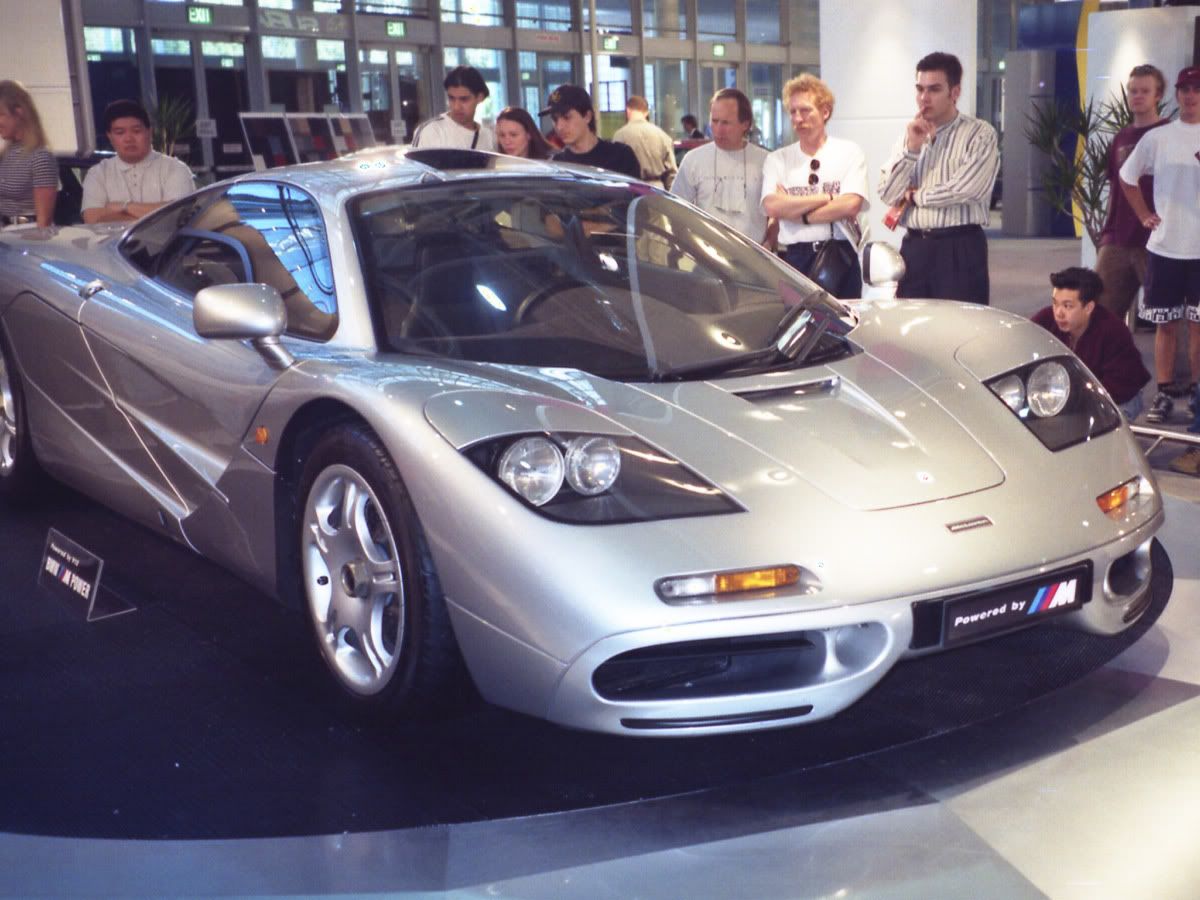 <-- click
In 1997 while in for routine service at BMW of Sydney, the car was being test driven by the technician and was crashed quite heavily. The damage can be seen in this unfortunate photo.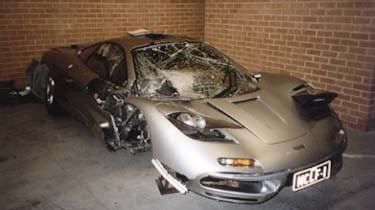 The car went back to McLaren in Woking for repairs and it resulted in Australia's highest insurance payout of nearly $1M AUD. Even more surprising though, the mechanic who crashed the car was able to keep his job.
When the car was rebuilt it was resprayed as you see it in your first photo and the wheels had been painted to match the body color - a rather unique touch. Here's the full set of images from that day:
Wills kept the car until December 2004 which is when those photos were taken. He sold it to Tony Raftis, one of the owners of Maranello Motorsport, and it was Tony who had the wheels redone in the more traditional silver. Personally I'd have left them as they were - it looked great. He displayed the car at the Melbourne Grand Prix in early 2005 and you can see they have been changed.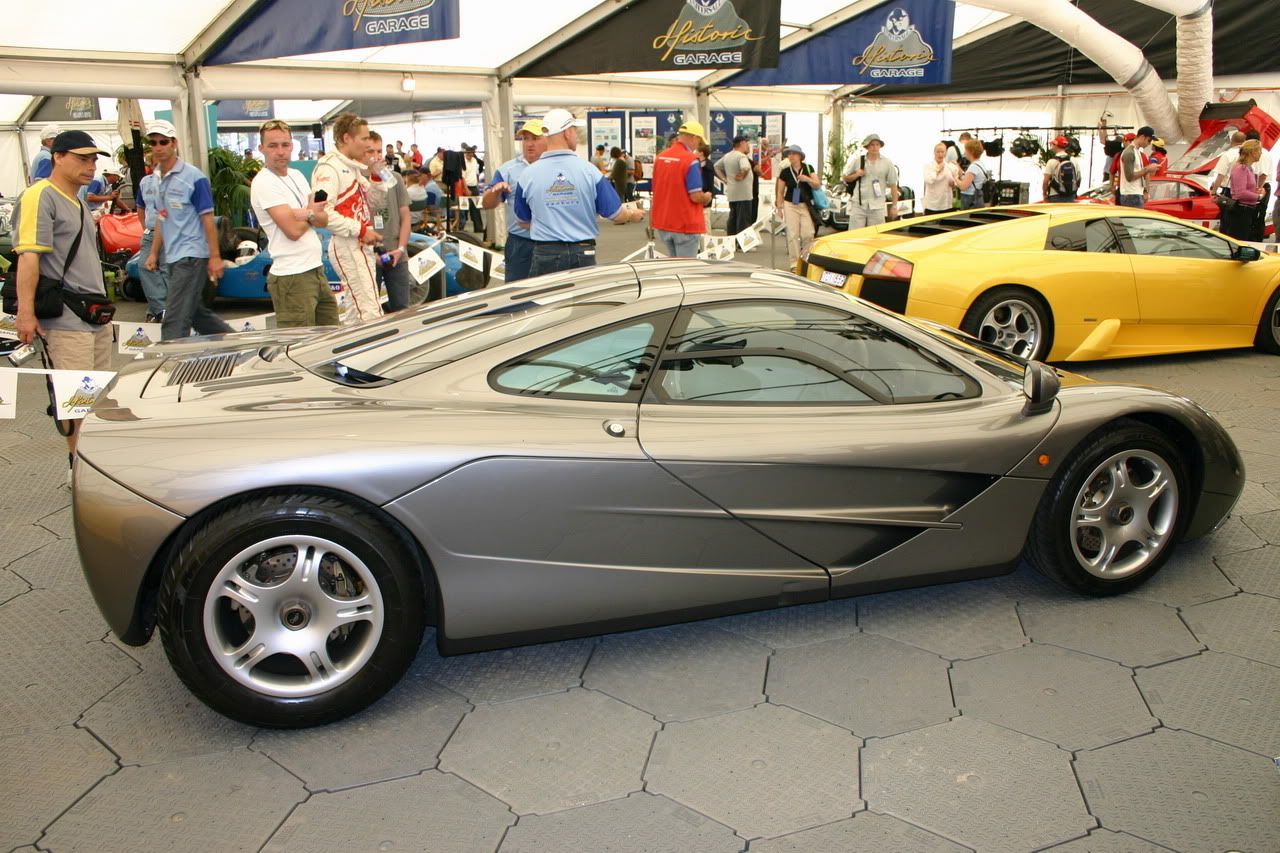 <-- click
Tony kept the car for about 6 months and then sold it to what should be it's current owner, Barry Fitzgerald. Barry made his money with McDonald's franchises so one has to wonder just how many Big Mac's he sold to buy the F1, which some also refer to as a 'Big Mac'.
I use this photo of #009 as my iPhone wallpaper. Click the image to see the original photo taken by my friend Daan Hoffmann.
It also made a recent appearance at Motorclassica in Melbourne back in October:
<-- click
<-- click
>8^)
ER